EXPERT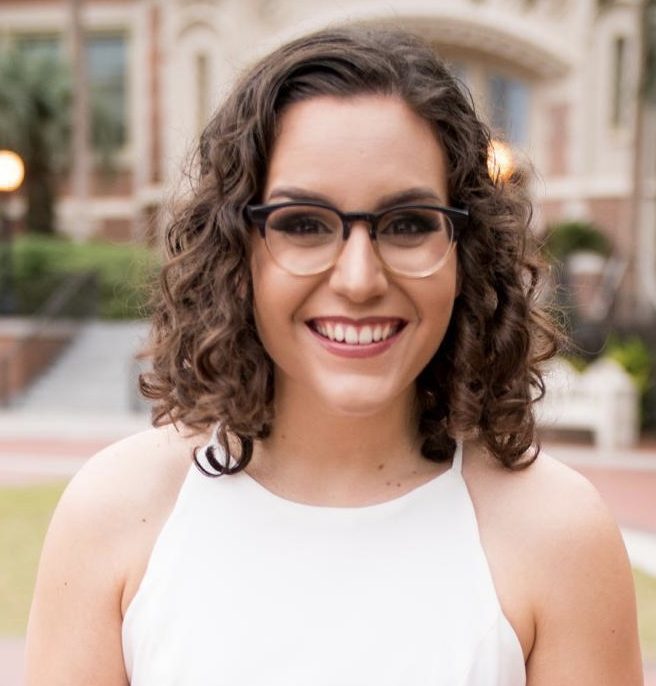 Christina Armes Hunter
Junior Research Fellow
Meet our expert
DOWNLOAD
Export this report as a PDF.
The VRIC Monitor is a one-of-a-kind, monthly report from the Center for a Secure Free Society tracking extra-regional influence in Latin America. VRIC stands for Venezuela, Russia, Iran, China where Venezuela represents the Bolivarian Revolution and the broader Bolivarian Alliance or ALBA. Likewise, Iran represents the Iranian Revolution and a growing presence of Middle Eastern actors in Latin America, namely its chief proxy, Hezbollah. The monitor is comprised of open source information selected by SFS analysts and fellows. This is not a complete list of media reports on VRIC presence in Latin America, but a snapshot of open-source media highlighting the major areas of VRIC influence.
OVERVIEW
Over the past two months, Latin America has been experiencing a series of political upheavals akin to the type of unrest occurring in the Middle East. On opposite sides of the globe, both regions share a close relationship with the VRIC and similar symptoms of instability fueled by the presence of external state actors. While Nicolás Maduro claims that the Latin American uprisings are part of a master plan by the Foro de São Paulo- a regional, political propaganda forum- he deflects from the role and potential responsibility of VRIC nations behind the regional instability.
At the end of September, Diosdado Cabello, the Venezuelan regime party leader, took a trip to North Korea while Maduro and Tareck El Aissami visited Russia. The following week, the protests in Ecuador began and a Russian delegation visited Venezuela. Russia's physical presence in the region matches their virtual presence, with alleged cyber interference and manipulation in the ongoing Chilean protests and possible meddling in Bolivia's fraudulent election.
At the moment, Russia continues to be the most forward-facing VRIC nation in Latin America. However, Iran is quietly forging closer diplomatic ties in the region, namely with Mexico. Iran's renewed diplomatic influence in the region will be evident if it can avoid the detention and extradition of Ali Akhbar Velayati, a senior advisor to Iran's supreme leader wanted by Argentine authorities for his role in the 1994 AMIA attack. The Macri government has made one last attempt to seek justice for the AMIA attack by requesting cooperation from the Azerbaijan government to apprehend Valayati if he attends an upcoming summit in Baku.
Azerbaijan recently hosted high-level representatives of VRIC nations for the 18th Summit of the Non-Aligned Movement (NAM) in late October. At the Summit, Russia expressed its intention to expand cooperation with Latin America; Iran's President Hassan Rouhani met personally with many ALBA leaders and expressed solidarity with Cuba against the U.S.; and North Korea made an appearance, as well.
On behalf of Bolivia- then Foreign Minister- Diego Pary attended the NAM Summit and met with Cuban Foreign Minister Bruno Rodriguez. Meanwhile, in Bolivia, Evo Morales' regime engaged in massive election fraud, later, confirmed by the Organization of American States. Evo Morales, who is now in Mexico, resigned as president but not before provoking internal chaos to spill onto the streets of Bolivia.
Bolivia is a critical node in the VRIC network in Latin America. From space to nuclear to illicit activity, Bolivia has served as a logistical hub for external state and non-state actors in South America. It remains to be seen if the transition away from Evo Morales will bring stability back to Bolivia, but it is clear that the Bolivians have dealt the first major blow against VRIC influence in Latin America.
MUST READS

The Maduro regime and the Guaidó interim government remain stuck in stalemate as the clock winds down for a transition in Venezuela. The interim Guaidó government achieved a recent victory moving to pass the Rio Treaty at the Organization of American States, advancing toward multilateral sanctions against the regime. However, the Guaidó government sustained a loss when Venezuela was voted into the UN Human Rights Council.
As the Bolivarian regime and opposition battle for power, Maduro has been fortifying his regional and extra-regional networks and finding innovative ways to work around sanctions and intense international pressure. High-level Venezuelan officials have engaged in numerous meetings abroad and at home with VRIC allies to enforce both security, material support, and collaboration. As Latin America was engulfed in protests, Maduro and Diosdado Cabello traveled to Russia, North Korea, and China, and attended the Non-Aligned Movement Summit in Azerbaijan to meet with Iran. Russian officials have also made recent working visits to Venezuela and Bolivia.
The resignation of Evo Morales has left a vacuum, that, as of this writing, is creating tension on the streets of Bolivia. Morales' asylum in Mexico positions him in a VRIC-friendly country that allows the VRIC to inform his intentions to potentially connect with indigenous movements in southern Mexico and Guatemala. VRIC nations, namely Russia, Venezuela, and Cuba, are trying to establish a global narrative that Evo Morales was outed in a coup d'état; however, the international community highlights the massive electoral fraud committed by Evo Morales and his illegitimate regime.
President-elect Alberto Fernández of Argentina reportedly worked behind the scenes to help Evo Morales attain asylum in Mexico. This emerging Mexico-Argentina strategic alliance was highlighted in the recent Grupo de Puebla meeting in Buenos Aires in mid-November. The Bolivia crisis, compounded by the conflict in Venezuela, and the many uprisings throughout the region have placed the VRIC in an advantageous position to unite many leftist, populist movements throughout Latin America against the United States.
VENEZUELA AID TRACKER
THE ALBA

Russia's financial support to Maduro proves critical in sustaining his regime through the political and economic crisis in Venezuela. In turn, rumors propagated by a Venezuelan news outlet are claiming that Russia's state-owned oil company Rosneft may take over Venezuela's PDVSA, prompting the Guaidó interim government to seek protection of CITGO. Russia has honed in on its assets in Venezuela and strengthened its already robust security of the Maduro regime- comprised of mercenaries, missiles, and military oversight.
Russia's military positioning in Venezuela occurs concordantly with its strategic positioning in the Carribbean and enhanced nuclear cooperation with Cuba, combined with an agreement for collaboration with the China-controlled space station in Argentina. Increased instability throughout Latin America, particularly in Chile, Ecuador, and Bolivia, occur simultaneously as Moscow extends its cyber arm in South America using social media exploitation to exacerbate the instability. The U.S. State Department suggested that Russia has a digital footprint in Chile, allegedly "skewing [protests] through the use and abuse of social media." Earlier in June, Russia reportedly sent a group of political consultants to Bolivia to use social media to steer the election towards Evo Morales.
Russian Deputy Foreign Minister Sergei Vershinin recently promised that Russia would expand cooperation with non-aligned countries to "enhance global security"– however head of U.S. Southern Command Adm. Craig Faller is convinced that Russia "is out to make the United States look bad [in South America] at every turn of the corner."

Iran typically operates in the shadows in Latin America via intelligence networks, diplomatic back channels, and terror proxies, namely Hezbollah. However, Iranian formal diplomatic presence in the region recently increased as Iranian President Hassan Rouhani held bilateral meetings with ALBA leaders at the Non-Aligned Movement Summit in October. The Summit, hosted this year by Azerbaijan, demonstrates Iran's shoring up of its allies, not only in Latin America, but worldwide, in pursuit of its expansion of the Iranian revolution.
Azerbaijan will also host the Second Summit of Religious World Leaders in its capital, Baku, in mid-November, where Ali Akhbar Velayati, a high-level advisor to Iran's supreme leader and former foreign minister, is scheduled to attend. The Argentine Foreign Ministry formally asked for Azerbaijan's cooperation to detain and extradite Velayati for his role in the 1994 AMIA bombing.
Like Russia, Iran also employs a cyber strategy in Latin America. Facebook recently shut down numerous fake accounts in Latin America, some spreading Iranian propaganda in Spanish. Many of these fake social media accounts were in Mexico, during a heightened period of parliamentary diplomacy between Mexico and Iran. Mexican President Andres Manuel Lopez Obrador is extending relations with Argentine President-elect Alberto Fernandez, whose incoming vice president is complicit in whitewashing Iran's involvement in the 1994 AMIA attack.
NON-ALIGNED MOVEMENT

China is ramping up its 5G networks and converging on increasing access of critical infrastructure in Latin America and the Caribbean. In September, thirty-seven 5G networks in 20 nations worldwide became functional and China is expected to advance its Latin American 5G operations as soon as next year. It appears a major focus is on Brazil, where the PRC is confident that the Bolsonaro government will choose Huawei to build out its 5G mobile network.
Instead of partnering with governments on large critical infrastructure projects in Latin America, China has been buying up or acquiring major shareholder stakes in private companies that supply critical infrastructure. By bidding for ownership in major private companies in Latin America, China is avoiding scrutiny by regional governments through operating in domestic subsidiaries to veil Chinese ownership.
China's advances can prove harmful to both the region and U.S. interests, as evidenced by two U.S. Senators' calls for investigation of JBS, S.A., a Brazilian meat company that is the largest meat producer in the world. Not only has JBS affected the American meat market, but it has ties to the Maduro regime in Venezuela and its executives are under scrutiny for corruption. JBS serves as a case study for the numerous majority Chinese-owned companies in Latin America that pose the same risk.
NORTH KOREA
Choe Ryong Hae, member of the Presidium of the Political Bureau of the Central Committee of the Workers' Party of Korea (WPK), first vice-chairman of the State Affairs Commission of the Democratic People's Republic of Korea (DPRK) and president of the Presidium of the Supreme People's Assembly, who is leading a delegation of the DPRK, made a speech at the 18th Summit of the Non-Aligned Movement. – KCNA Watch on 30-OCT
The right-hand man of Maduro was in North Korea leading a "high-level delegation," state media in the North said Thursday, as both nations grapple with economic pressures from international sanctions. North Korean leader Kim Jong Un "received a personal letter and gift" from Maduro, which was delivered by Diosdado Cabello, KCNA reported. – France24 on 26-SEP