EXPERT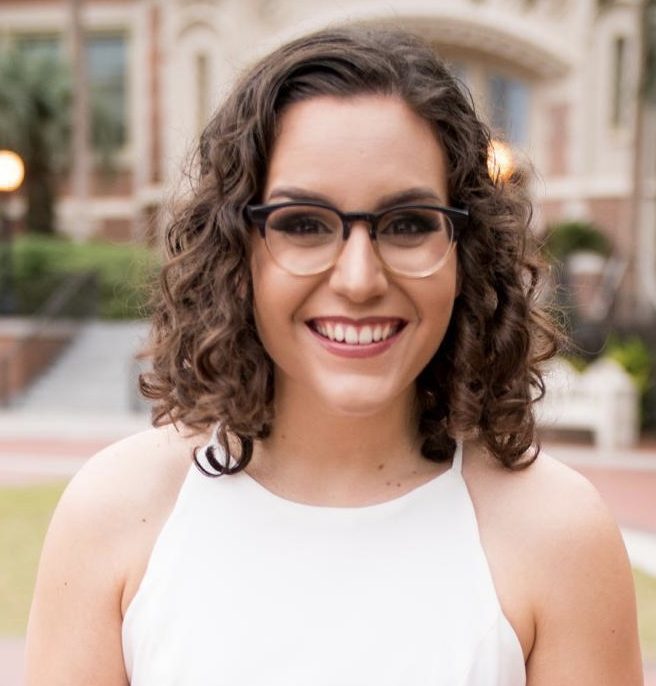 Christina Armes Hunter
Junior Research Fellow
Meet our expert
DOWNLOAD
Export this report as a PDF.
Disclaimer: The VRIC Monitor does source a limited amount of media reports from state-owned or -controlled media outlets from VRIC nations. These media reports are carefully selected and solely intended to report on cultural, diplomatic, economic, or military activities that are not reported on by other media and relevant for understanding VRIC influence in the region. Given the inevitability that state propaganda will be mixed into these articles, we ensure that reporting from state-media outlets is no more than 20 percent of the overall VRIC Monitor and exclude any opinion pieces or anti-US (anti-West) declarations of any kind.
OVERVIEW  
In the final weeks of the Trump administration, several last-minute policy actions are taken to weaken the VRIC alliance worldwide. Returning Cuba to the State Sponsor of Terrorism list, closing two consulates in Russia, revealing the Iran-Al Qaeda nexus, and elevating U.S. diplomatic ties with Taiwan, are actions advancing U.S. national security interests in the face of an increasingly dangerous world. But the internal chaos, namely the mob attack on the U.S. Capitol has sabotaged some of these efforts, emboldening our adversaries who have capitalized on the moment to weaken the image of America abroad. VRIC leaders and ministry spokesman were quick to propagandize the siege of the U.S. Capitol on January 6th: 
"The electoral system in the United States is archaic, it does not meet modern democratic standards, creating opportunities for numerous violations, and the American media have become an instrument of political struggle." 

Russia's Foreign Ministry Spokeswoman Maria Zakharova on Twitter, January 7, 2021
"What we saw in the U.S. last night and today really showed how brittle and weak western democracy is, and how weak its foundations are."

Iran's President Hassan Rouhani in a televised speech, January 7, 2021
"With this regrettable episode, the United States suffers from the same that it has generated in other countries with its policies of aggression."

Venezuela's Foreign Minister Jorge Arreaza on Twitter, January 6, 2021
"What words did they use on Hong Kong, and what words did they use [on storming the Capitol]? … such a difference and the reasons behind it is worth us reflecting on seriously." 

China's Ministry Spokeswoman Hua Chunying in a press conference, January 7, 2021
The VRIC's joint propaganda and disinformation efforts are increasingly coordinated with its aggressive military actions, namely in the Asia-Pacific region. North Korea vows to advance its nuclear weaponry after China condemns the United States for its elevated diplomatic recognition of Taiwan. Meanwhile, Iran's Revolutionary Guards seized a South Korean-flagged tanker to pressure its government to release some $7 billion of frozen assets tied in the country's banks due to U.S. sanctions. And South Korea scrambled its fighter jets last month as Russian and Chinese bombers conducted another joint patrol on its Korea Air Defense Identification Zone (KADIZ). 
The combined joint propaganda and military maneuvers active in the Asia-Pacific region could come to Latin America and the Caribbean in 2021. The expulsion of Russian spies from Colombia, as Iranian and Russian military and technical advisors continue to arrive in neighboring Venezuela, while China is exposed for its mass surveillance programs in the Caribbean, are subtle signs that the VRIC intelligence cooperation is on the move in the Western Hemisphere. 
Moreover, Iran and China increase their diplomatic engagement with Mexico after the Mexican Congress passed a new law limiting U.S.-Mexico security cooperation. The new law requires a security panel to oversee any cooperation among U.S. and Mexican law enforcement agencies, curbing the trust-based information exchange among field agents that has led to the arrest of several cartel leaders in recent years. 
Prior to the misguided violent mob attack on the U.S. Capitol, the preeminent threat in Washington D.C. came from Iran after federal authorities intercepted chatter on radio frequencies used by pilots that, according to CBS News, said an attack would avenge the death of Qods Force General Qassem Soleimani, following the first anniversary of his death. This is coupled with messaging from Tehran threatening President Trump, Secretary Pompeo, and others involved in Soleimani's death on January 3, 2020, by a drone strike in Iraq. 
Despite constant threats and bullying on the global stage by the VRIC, President Trump's America First policies proved to weaken this anti-American alliance, further isolating it from U.S. allies while establishing coalitions built on bilateral interests rather than multilateral agencies. The recent tragic events on January 6th in Washington D.C. certainly hampered some of this progress but it does not define the Trump administration nor deny its success in the face of dangerous external state and non-state actors that are determined to defeat the United States. The incoming Biden administration will need to address the national security challenge from the VRIC in its first 100 days.      
MUST READS:
Foreign Powers Seek to Destroy the Rule of Law and Social Unity of the United States interview of Joseph Humire by Sabrina Martín Rondon, El American 
Iran seeks allies with criminal groups in Latin America interview of Joseph Humire by Juan Carlos Dos Santos, La Nacion (content in Spanish) 
Hezbollah: Narco-Terror and Crime in Latin America by Emanuele Ottolenghi, Jewish Policy Center
Latin America and Israel, More than Friends by Mark Klugmann, Jewish Policy Center 
Pirates of the Caribbean: The Dangerous Relationship Between Venezuela, Iran, and Hezbollah by Ximena Herrera, Iranwire
Timeline: Iranian Fuel Shipments to Venezuela by Alex Yacoubian, United States Institute of Peace
Iran May Be Providing Military Equipment to Venezuela by Dialogo Americas, digital military magazine by U.S. Southern Command 
The dangerous Russia-Iran-Cuba-Venezuela axis by La Semana
Deals in the Dark: Russian Corrosive Capital in Latin America by the National Endowment for Democracy 
An Ignored Canary in an Unknown Coal Mine: The Caribbean's Economic Engagement with China by Bradley J. Murg and Rasheed J. Griffith, The Diplomat
TRUMP ADMINISTRATION ON VENEZUELA

Venezuela's year concluded with another sham election, sparking a "Venezuela Reset" aimed at breaking the international isolation of the Maduro regime. The new regime-controlled National Assembly of 277 deputies is headed by former communications minister Jorge Rodriguez, sanctioned by U.S. Treasury's OFAC for being part of Maduro's inner circle. Rodriguez now sits in the chair of Juan Guaidó, who held a symbolic virtual referendum to counter the sham legislative election and demonstrate Maduro's lack of legitimacy with the Venezuelan people. 
Meanwhile, the Maduro regime deployed military and intelligence officers and National Guard troops around Caracas, stationing some of them at the homes of political opponents. Elsewhere, in Nicaragua, opposition forces are also being quelled. Maduro-ally Daniel Ortega recently instituted a countrywide crackdown on opposition movements, barring any from running for office. The new law gives the Ortega-Murillo regime the unilateral power to label citizens "terrorists," "coup-mongers," or "traitors to the homeland," banning Nicaraguan citizens from aspiring to political office. 
2021 begins with Venezuela and Nicaragua solidifying their totalitarian regimes in each respective country, to continue exporting more external conflict with its neighbors. Maduro openly accused Colombian President Ivan Duque of plotting an attack on Venezuela, in a ruse to distract that two Russian spies were expelled from Bogota while dozens of Russian military contractors arrived in Caracas in late December. The Maduro regime has also escalated tensions on its eastern maritime border laying claim to the water and seabed adjacent to Guyana's coast, west of the Essequibo River, after the International Court of Justice (ICJ) ruled last month that the territory belongs to Guyana. 
To further entrench its alliances, the Maduro regime, citing coronavirus concerns, closed its airspace to all countries except its "brother nations" Bolivia, Turkey, and Mexico. The latter seems to be of particular interest given that President Andrés Manuel López Obrador is curbing U.S.-Mexico security cooperation with a new national security law requiring all foreign agents to share information gathered in the country with a high-ranking panel in Mexico's Public Security Secretariat. The law is purported to be directed at the Drug Enforcement Agency and partner agencies, weakening the U.S. ability to tackle narcoterrorism networks along the U.S. southwest border. Mexico has also extended diplomatic ties with China and Qatar, an ally of Iran. 
THE BOLIVARIAN NETWORK 
ALEX SAAB CASE

Colombia is the latest of six nations worldwide who, in 2020, have expelled Russian spies from their countries. The extent of the Russian espionage network based in Bogota allegedly reached both public and private sectors, particularly the energy industry, resulting in the first time in the region's history that a Latin American nation has expelled Russian "diplomats." In response, Russia expelled two diplomats from Colombia's embassy in Moscow. 
Since 2017, Colombian authorities have detected an influx of Russian technical experts to the country resulting in no fewer than 44 officials in its embassy in Bogota in 2020. A number much larger than the diplomatic footprint the Kremlin has in other countries throughout the region. The two accused spies, Alexsandr Paristovm from Russia's external intelligence agency SVR and Aleksandr Belousov from its military affairs espionage counterpart the GRU, were allegedly tasked with acquiring sensitive information about Colombia's critical infrastructure, namely hydroelectric plants, oil rigs, electrical grids, mineral resources, and telecommunications. More concerning, the alleged Russian spies were recruiting assets from Colombia's military intelligence network and possibly coordinating with Venezuela. According to the country's National Intelligence Directorate (DNI), the goal of the Russian espionage network was to cause chaos and confusion in the lead up to the 2022 general election in Colombia. 
As Russia secretly targets Colombia, the Kremlin has openly engaged others in South America. Uruguay's Foreign Minister looks to visit Russia in the near future after initiating discussions to advance economic cooperation. Next door, Argentina has deepened its engagement in Russia signing a new space exploration agreement and has become the first country in the region to authorize the Sputnik V vaccine for COVID-19. After a rushed approval process, 25 million doses of the Russian vaccine arrived in Buenos Aires the night before Christmas and have been distributed throughout the country. Mexico is now considering acquiring 24 million doses of the Sputnik V vaccine. 

Secretary of State, Mike Pompeo, in perhaps the final action of the Trump administration's maximum pressure campaign on Iran, revealed the Iran-Al Qaeda nexus confirming that the Sunni terror group's second in command, Abu Mohammad al-Masri, was killed in Tehran in August. The Iran-Al Qaeda nexus is an important element to analyze as Tehran continues to make aggressive moves in Latin America. 
Last year, the Iran-Maduro-Hezbollah nexus drew global attention as the Islamic Republic continuously sent tankers to Venezuela to deliver gasoline and other materials. The largest fleet of ten tankers arrived in Venezuela in mid-December, using a variety of evasion tactics, such as re-flagging, re-naming, re-painting, and turning off transponders of the tankers in mid-voyage. Weeks before the latest delivery from Iran to Venezuela, SOUTHCOM Commander Admiral Craig Faller warned that Iran's revolutionary guards are active in Venezuela, highlighting the presence of the Qods Force. 
But the IRGC's presence in Latin America goes beyond Venezuela. One of Iran's most historic commercial cover platforms to shield its intelligence activity is the beef trade. More specifically the Halal certification companies in Latin America are a covert network of Iranian spies and subversive actors throughout the region. A recent exposé by a Malaysian media outlet uncovered a massive multi-national counterfeit Halal business in Kuala Lumpur that sourced beef from numerous Latin American countries, including Brazil, Bolivia, Colombia, and Mexico. Iran has, through the return of the Movement Toward Socialism (MAS) to power, renewed relations with Bolivia, and is now engaging Mexico to boost economic ties. Mexico is also being courted by Qatar, which seeks greater socio-cultural cooperation.
HEZBOLLAH
THE NISMAN/AMIA CASE
TURKEY
QATAR

China, known for its strategic use of telecommunications, is now being highlighted in the Western Hemisphere for mass surveillance and espionage efforts, while it continues to count on medical diplomacy to repair its reputation in the region. 
Recently exposed is China's use of the Caribbean to subvert America's telecommunications. On December 3rd, the U.S. and Jamaica held their first virtual "Strategic Dialogue," where Washington addressed Beijing as a threat to sovereignty in the region, especially in terms of its 5G technology. Just weeks later, the Guardian released a report detailing how China uses Caribbean phone networks to actively surveil U.S. citizens. The alleged exploitation allows China to target, track, and intercept phone communications. 
China's espionage efforts bleed across the U.S.-Mexico border. Allegedly, China has been using Mexico in a plot to take fake Chinese ballots across the U.S. southern border. This further raises concerns over China's budding relationship with Mexico, which has shown enhanced cooperation over the last month, especially in telecommunications. Chinese smartphone brand, Oppo, entered into the Latin American market for the first time through Mexico's America Movil. 
At a time when overall international acquisitions are declining, China has found fertile ground for deals in Latin America. Its transactions in the region totaled $7.7 billion, more than North America and Europe combined. In December, China signed a multi-billion dollar agreement for an infrastructure project in Argentina along with purchasing CGE, Chile's largest energy distributor, for $3 billion dollars. This means the country will now control 57% of the electric power sector in Chile, sparking controversy but igniting no moves to oppose foreign investment.
While China skates forward in surveillance and infrastructure projects, the country might hit a snag in its fishing ventures. After more than half a year of illegal fishing in and out exclusive economic and sovereign zones of South American coastal countries, Chile, Ecuador, Peru, and Colombia are prepared to fight China's fishing abuses. With a joint statement condemning China's practices in their waters and increased resolve to fight back through the Permanent Commission to the South Pacific (CPPS), the four countries are bringing the issue to the next COMM9 meeting later this month.
ILLEGAL FISHING
VRIC MEDICAL DIPLOMACY