EXPERT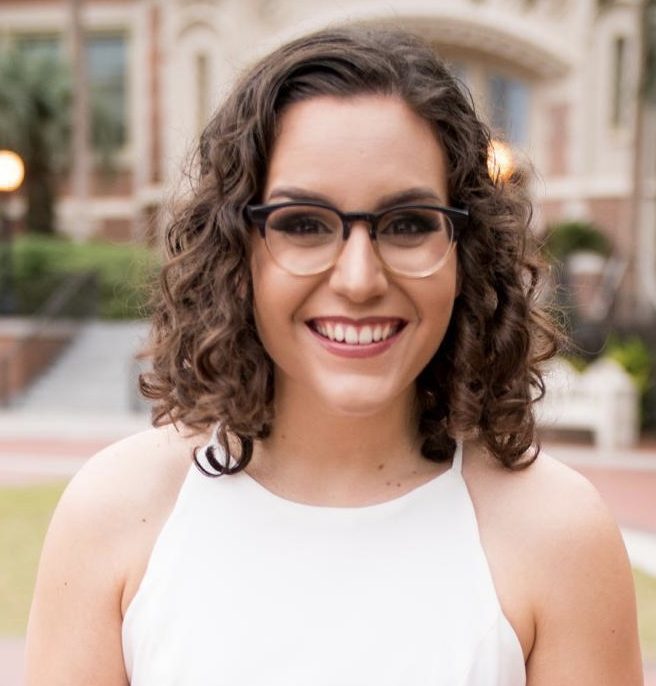 Christina Armes Hunter
Junior Research Fellow
Meet our expert
DOWNLOAD
Export this report as a PDF.
Disclaimer: The VRIC Monitor does source a limited amount of media reports from state-owned or -controlled media outlets from VRIC nations. These media reports are carefully selected and solely intended to report on cultural, diplomatic, economic, or military activities that are not reported on by other media and relevant for understanding VRIC influence in the region. Given the inevitability that state propaganda will be mixed into these articles, we ensure that reporting from state-media outlets is no more than 20 percent of the overall VRIC Monitor and exclude any opinion pieces or anti-US (anti-West) declarations of any kind.
OVERVIEW
The contested U.S. election has left a short-term vacuum for the VRIC to advance its interests in the Americas. The weekend after the U.S. election, representatives from VRIC nations arrived in La Paz for the inauguration of President Luis Arce of Bolivia. Iranian Foreign Minister Mohamad Javad Zarif capitalized on the opportunity to hold bilateral talks in Bolivia with his Chilean and Nicaraguan counterparts. The Russian ambassador in La Paz, Vladimir Sprinchan, visited the new Bolivian head of state, as President Arce stressed, in an interview with Russian state media, the need to restart nuclear cooperation.
Already, Arce has stated that Bolivia is restoring ties with Cuba and Venezuela, and will deepen Bolivia's relationship with Iran. Certain key cabinet members in the new Arce administration suggest that the new MAS government will be closely aligned with the Islamic Republic and Venezuela's Maduro regime. The return of Evo Morales, settled into the coca-growing region of Chapare, assures that Bolivia is back in the fold of the Bolivarian Network.
The resurgence of the Bolivarian Network is being felt in neighboring countries, as well. In Chile, the creation of a new constituent assembly threatens the most developed country in South America and the ongoing political crisis in Peru poses an opportunity for an extremist to rise to power in next year's elections. The momentum of leftist, socialist movements in South America has prompted Argentine President Alberto Fernandez to call for a revival of the Union of South American Nations (UNASUR), a defunct regional bloc established in 2008. One of the lesser-known mechanisms within UNASUR is its Defense Council that promotes military exchange among its members. The recent Scientific-Military Commission launched by the National Bolivarian Armed Forces (FANB) in Venezuela, with military advisors from Russia, Iran, and China, could be an impetus for potential VRIC arms transfers using Venezuela as a gateway to modernize the weapons systems of select South American nations.
Iran's interests in intensifying its military presence in Venezuela is evident, with several flights arriving in recent weeks from sanctioned Iranian airlines. The tri-nation tour in November of Foreign Minister Zarif, starting in Venezuela, continuing to Cuba, and ending in Bolivia, seems to shore up Iran's efforts to build a sanctions-resistance network in Latin America that will inevitably be used to shift its commercial exchange to arms transfers. While in Venezuela, Zarif defended Iran and Venezuela's military cooperation against U.S. maximum pressure and stressed the need to further cooperation in the defense sector.
The U.S. presidential election has distracted many in the media, however, the Trump administration remains focused on countering regional threats in Latin America. In late October, National Security Advisor Robert O'Brien took a second trip to the region in three months to announce a $5 billion investment package in Brazil. This visit comes at a critical time, as China exerts its political and economic influence in the region, moving rapidly toward military dimensions. The Maduro regime now bears anti-ship missiles from China, as an Argentine firm has sent 10 satellites from Russia and China into orbit.
MUST READS:
TRUMP ADMINISTRATION ON VENEZUELA

The Bolivarian Network is resurging. Evo Morales returned to Bolivia on November 9th after President Luis Arce was inaugurated. Chilean social movements managed to bend the will of the Piñera government and overwhelmingly approved a referendum to rewrite its constitution. After many upheavals, Peru has a new president that has to deal with a profound political crisis and the pandemic.
In Bolivia, Evo Morales has returned to the coca-growing region of Chapare as the new MAS government sets to restore ties with like-minded governments, such as Venezuela and Iran. Immediately after Bolivia's election, and prior to his return, Evo Morales made a hasty visit to Venezuela as Iranian "technicians" arrived in Caracas and Nicolás Maduro announced a new scientific-military commission with VRIC advisors. Meanwhile in La Paz, President Luis Arce immediately restored relations with Iran and Venezuela receiving the diplomatic credentials of ambassadors from the two countries, just three days after taking power.
In Peru, a political crisis is ongoing with three presidents in less than one week. After President Martin Vizcarra was impeached on November 9th on corruption allegations, the leader of the Peruvian Congress, Manuel Merino, took control of the country. Five days later, with many violent protests, Merino resigned alongside the majority of his cabinet. The Congress then voted to have lawmaker Francisco Sangati, of the Purple Party, become head of the legislature and by default the interim head of state. Destabilized by the pandemic that destroyed the economy and left many suffering, Peru is heading toward turbulent times as it moves towards elections in April 2021.
In Chile, a public referendum overwhelmingly passed in favor of changing their constitution. President Piñera agreed to the plebiscite- that took place on October 25th- after a month of protests in the country. The public also voted that a body of 155 citizens, to be named on April 11, 2021, will make up the new Constituent Assembly.
In Nicaragua, the Ortega-Murillo regime becomes emboldened by recent laws to suppress opposition voices. The carbon copy of Russia's "foreign agents law" joins the "special cybercrimes law," set to punish Nicaraguan citizens for propagating "fake news" and, pending a second approval by the legislature, doles out life sentences for hate crimes. Human rights groups have decried these authoritarian measures in Nicaragua as ways to persecute political opponents.
As the Bolivarian network coalesces, their relationship with the VRIC strengthens. Iranian Foreign Minister Mohamad Javad Zarif toured the region last week, starting in Venezuela and ending in Bolivia. With help from the VRIC, Venezuela has started a scientific-military commission that creates the potential for future arms transfers. While the Maduro regime has denied purchasing missiles from Iran, stating their intent to manufacture their own weapons, an anti-blockade law and adoption of an alternative cryptocurrency system further set the stage for arms deals that evade U.S. sanctions. Despite Maduro's claim, Venezuela received a sanctioned Iranian airline carrying unknown cargo on Tuesday, October 26th.
THE BOLIVARIAN NETWORK

The return of a key ally in Bolivia, along with renewed momentum for leftist governments to return to power in Chile and Peru, provide Iran with fertile ground to strengthen its presence in Latin America. At a time when Tehran is looking to legitimize its arms trade after the lifting of the UN arms embargo last month.
Seizing the moment, Iran's Foreign Minister Mohammad Javad Zarif took a three-country tour of Latin America to shore up Tehran's alliances. The trip began on November 4th in Venezuela where Zarif held high-level meetings with the Maduro regime to discuss impending defense cooperation. Venezuela's Foreign Minister Jorge Arreaza denied claims that the Maduro regime has purchased long-range missiles from Iran but alluded to potential arms trade in the future. Concurrent to Zarif's trip, an Iranian sanctioned airline Fars Air Qeshm arrived in Caracas on November 7th with undisclosed cargo. Subsequently, the same Iranian airline, Fars Air Qeshm, returned to Caracas on November 13th with what seems to be materials for unmanned aerial vehicles, according to local sources.
Zarif then stopped in Havana on November 6th, where he met with his counterpart, Bruno Rodriguez, the vice president of Cuba's council of ministers, Ricardo Cabrisas, and held a video conference with Cuba's President Miguel Diaz-Canel. The two countries agreed to collaborate on energy, nanotechnology, and biotechnology, and marked an alliance against U.S. sanctions. Zarif also visited two medical research centers to get briefed on the advancement of various COVID-19 vaccines, as well as Cuba's cooperation with the Pasteur Institute of Iran.
Zarif finished his Latin American tour in La Paz on November 8th, attending the inauguration of President Luis Arce in Bolivia. On the sidelines of the inauguration, Zarif met with his counterparts in Chile and had a call with the Nicaraguan foreign minister. Under Evo Morales, Bolivia was a key strategic partner of Iran and now that the MAS is back in power, Iran is keen to gain lost ground in the Andean country.
While Iran's top diplomat embarked on his trip, its chief terror proxy, Hezbollah, was also on the move in South America. On October 22nd, an accused Hezbollah operative, Mohamad Ghaleb Hamdar, was released from a Peruvian prison after serving his initial sentence for immigration fraud. Still facing criminal charges for terrorism by Peru's highest court, Hamdar was ordered to stay in the country while his trial resumes. Despite efforts by Peruvian prosecutors to order house arrest, the court imposed limited travel and residence restrictions on Hamdar who was accused of having nitroglycerine on his person and apartment back in 2014.
Meanwhile, a tip received by the Argentine embassy in the United Kingdom alerted local officials of a November 12th shipment of ammonium nitrate across Argentina's northern border from Paraguay. This is the same explosive used in the 1994 AMIA attack in Buenos Aires and the chemical compound that caused the massive explosion in Beirut, Lebanon earlier this year. The case is currently being investigated by Argentine authorities.
HEZBOLLAH
THE NISMAN/AMIA CASE
Federal judge Marcelo Martínez De Giorgi issued the dismissal of the former head of Interpol Ronald Noble in the Memorandum case with Iran. This case was born from prosecutor Alberto Nisman's work and accuses Vice President Cristina Kirchner of covering up the investigation of the attack on the AMIA. – Infobae on 14-OCT (content in Spanish)
QATAR
State media reports Amir Sheikh Tamim bin Hamad Al-Thani met with the ambassador of Argentina Carlos Alberto Hernandez at the Amiri Diwan Office on the occasion of the end of his tenure in the country. – Gulf Times on 07-OCT

Russia's long-standing military ties with the Maduro regime may work with Iran to modernize Venezuela's weapons systems. A new strategic scientific-military commission in Venezuela lays the groundwork for future arms shipments from VRIC nations. If Syria is a precedent, then the Russian Navy could be gearing up to assist Iranian vessels to send future arms shipments to Venezuela as it recently did in Tartus, Syria. Reuters has reported that Russia is already assisting Iran-Venezuela fuel transfers through phantom companies and other sanctions-evasion techniques. Other unconfirmed media reports suggest that "unknown parties," operating under the guise of Russian companies, are recruiting mercenaries in Syria to travel to Venezuela.
As Russia embeds deeper into Maduro's military industry, Moscow is also slated to provide political support as observers to Venezuela's sham parliamentary elections in December. On November 12th, Venezuela's Vice President Delcy Rodriguez, and PDVSA Chief Executive Asdrubal Chávez arrived in Russia to "deepen strategic alliances."
Venezuela is also helping legitimize Russia's COVID-19 vaccine. This month, clinical trials began in Venezuela and Argentina after accepting a shipment of the Russian vaccine, which is also being shipped to Mexico and Brazil. The recent election of Russia, China, Cuba, and Bolivia to the United Nations Human Rights Council provides another avenue for the VRIC to legitimize its presence in Latin America.

In November, China claimed to have found the coronavirus in meat shipments from Brazil and Ecuador, dealing a blow to these countries' already pandemic-weary economies. Curiously, both Brazil and Ecuador have been openly critical of China, especially as Ecuador suffers from China's aggressive illegal fishing. China has been illegally fishing off the coast of many Latin American countries, potentially testing territorial waters in the pacific.
China has also taken to the sky, as the launch site and partial funder for 10 satellites that were sent into orbit by Argentine company Satellogic. Since its inception, Satellogic has launched 21 satellites from China, Russia, and French Guinea. The firm, with a portion of its funding and launch capabilities backed by China, is opening geospatial intelligence doors for China in the Western Hemisphere.
China's support of the Maduro regime is nothing new. In recent propaganda videos, it seems Venezuelan warships have been armed with new Chinese-made C-802A anti-ship missiles. China also has been collaborating with Maduro's allies, Cuba and Russia, on Venezuela's scientific-military commission. As the rest of the VRIC members focus on Chile, Chinese company State Grid International Development Limited bought out Chile's largest distributor of energy.
In light of China's aggression in the region, U.S. National Security Advisor Robert O'Brien traveled to Brazil on October 19-20 to announce a major U.S. investment package, in an effort to ward off China's influence from the critical ally.
ILLEGAL FISHING
A new report suggests the Chinese fishing fleet that mass trawled just off Ecuador's Galápagos Islands in recent months was fishing illegally in the country's territorial waters, sparking a renewed search for regional solutions to reel in such illegal fishing practices. – InSight Crime on 05-NOV
A fleet of Chinese-owned fishing vessels crowded along the edge of Ecuador's exclusive economic zone (EEZ) near the Galápagos Islands between June and September, prompting international concern that they would illegally fish in Ecuador's territorial waters. – Mongabay on 09-OCT
VRIC MEDICAL DIPLOMACY