EXPERT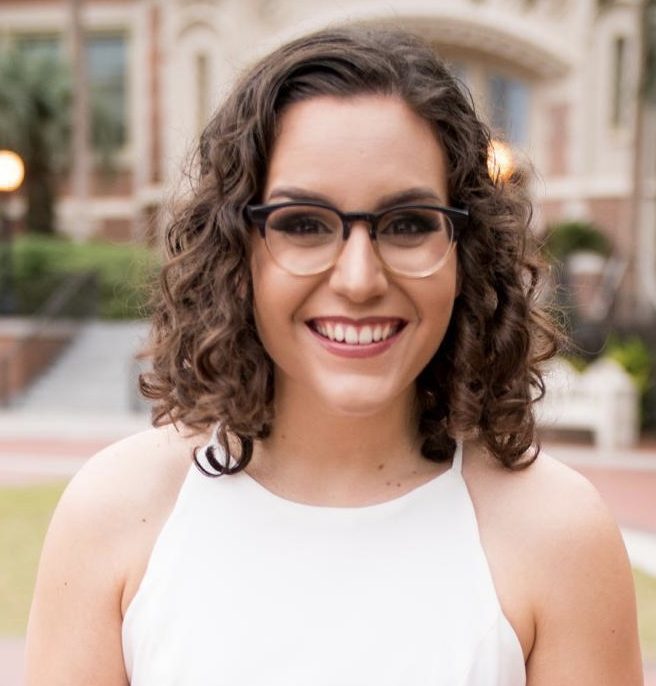 Christina Armes Hunter
Junior Research Fellow
Meet our expert
DOWNLOAD
Export this report as a PDF.
The VRIC Monitor is a one-of-a-kind, monthly report from SFS tracking extra-regional influence in Latin America. VRIC stands for Venezuela, Russia, Iran, China where Venezuela represents the Bolivarian Revolution and the broader Bolivarian Alliance or ALBA. Likewise, Iran represents the Iranian Revolution and a growing presence of Middle Eastern actors in Latin America, namely its chief proxy, Hezbollah. The monitor is comprised of open source information selected by SFS analysts and fellows. This is not a complete list of media reports on VRIC presence in Latin America, but a snapshot of open-source media highlighting the major areas of VRIC influence.
Overview
The first fissure in the VRIC alliance is potentially emerging as Russia negotiates with the U.S. its position on Venezuela. The recent news that Russia's state defense contractor Rostec is reportedly reducing its personnel in Venezuela has prompted speculation of a Russian withdrawal of support to Nicolás Maduro. Hanging in the balance are Venezuela's Interim President Juan Guaidó's efforts to find a solution to transition to free and fair elections. Meanwhile, Russian Foreign Minister Sergei Lavrov holds talks with his Colombian counterpart Carlos Trujillo about the crisis in Venezuela after earlier talks in May with U.S. Secretary of State Mike Pompeo.
As Russia possibly recedes, China aggressively pursues initiating the region's first 5G networks next year through its controversial tech company Huawei, moving around the company's recent ban in the United States. China is currently working with Mexico, Argentina, and potentially, Brazil and Colombia to build telecom infrastructure in Latin America. Even in Venezuela, Huawei is working with the Maduro regime to bring a 4G wireless network to the country as the PRC increases its humanitarian support to Venezuela through two additional shipments of medical supplies in May.
Turkey has continued to increase its diplomatic engagement with Latin America, inaugurating a new Paraguayan embassy in Ankara on May 2nd, followed by a visit to Cuba, Mexico, and Guatemala in mid-May by Turkish Foreign Minister Mevlut Cavusoglu. Turkey's burgeoning relationship with Iran has introduced a new actor to Latin America, Azerbaijan. While Iran keeps a low profile in the region, Azerbaijan's recent diplomatic overture to South America and Mexico potentially provides another avenue for the Islamic Republic to advance its proxy networks in the region.

Following the failed civil-military uprising on April 30th led by Interim Venezuelan President Juan Guaidó, Nicolás Maduro increasingly relies on the VRIC alliance and associated illicit networks to remain in power. A new report published by the National Defense University and IBI Consultants outlines Venezuela's transnational illicit network and criminal typologies that are propping up the Maduro regime in what the author calls the "Bolivarian Joint Criminal Enterprise." The smuggling of two of Venezuela's most important commodities, oil and gold, are part of the transnational illicit network propping up the Maduro regime by feeding other Bolivarian members, Cuba and Bolivia, and VRIC allies, namely Turkey. Meanwhile, the U.S. and regional allies are cracking down on corrupt Venezuelan officials tied to illicit activities in the Dominican Republic and Spain.
Cuba continues to use "medical diplomacy" to spread its network throughout the region, as a new report describes Cuban doctors speaking out against the "healthcare missions" from Havana. Lastly, Bolivia has recently militarized its nuclear program through a new agreement between the Bolivian Armed Forces and its nuclear agency, ABEN, as the state-owned telecommunications company, Entel, simultaneously announced that in August the company will use its own fiber-optic cable passing through Peru to the Pacific Ocean.
VENEZUELA AID TRACKER
THE ALBA

The recent news that Russia's state defense contractor, Rostec, is reducing its personnel in Venezuela has prompted speculation of a Russian withdrawal of support to Maduro. Rostec responded that the number of its personnel in Venezuela was "overestimated" by media reports. Meanwhile, Moscow has recently increased its commercial relations with Caracas through a new agreement with Russia's Federal Service for Veterinary Phytosanitary Surveillance, Rosselkhoznadzor. Earlier in May, Foreign Minister Sergey Lavrov met with U.S. Secretary of State Mike Pompeo to discuss the Venezuela crisis, as Russia and Venezuela advanced talks to turn to non-dollar denominated trade transactions, including increased use of the Petro, a Venezuelan state-based, oil-backed cryptocurrency. While the U.S. focuses on Russia's actions in Venezuela, Russia continues to expand its presence throughout South America as Suriname becomes the latest country in the continent to implement a new bilateral visa-free travel agreement.

Iran continues to keep a low profile in Latin America and prefers to work through its proxies and allied VRIC nations, possibly Turkey and a new actor in Azerbaijan, to increase its reach into the region. Turkey's Foreign Minister Mevlut Cavusoglu took a diplomatic tour of the region in May, inaugurating a new building for its embassy in Guatemala, visiting Cuba and Mexico, and celebrating the opening of Paraguay's first embassy in Ankara, while setting up a possible trip by Turkish President Tayyip Erdogan to Latin America later this year.

As Iran shifts toward a North-South corridor to build a land bridge between its allies Turkey and Russia, Azerbaijan is increasingly a key player being courted by the Islamic Republic. This potentially brings a new partner to the VRIC alliance as Azerbaijan begins its diplomatic outreach to several South American countries and Mexico. Cuba, however, continues to be the common denominator for Iran and Turkey, with Havana extending diplomatic ties to Tehran in May and announcing further trade cooperation with the Islamic Republic. Iran also reached out to Ecuador last month to expand environmental cooperation. This regional outreach by Iran comes after non-oil commodities trade with Latin America has diminished more than 20% in the last fiscal year according to the latest data released by Iran's Customs Administration.
AZERBAIJAN
HEZBOLLAH
TURKEY

The Trump administration's efforts to work with international allies to exclude the Chinese technology firm Huawei from 5G telecom systems, comes to Latin America. A recent piece in Foreign Affairs outlines this battle, as Huawei comes under fire following President Trump's ban on the Chinese tech company in the U.S. citing national security concerns. Eager to jump into this battle, amidst Venezuela's struggle to obtain basic necessities, Nicolás Maduro announced that Huawei will help bring a 4G wireless network to Venezuela. Meanwhile, neighboring Colombia establishes a bidding process that heavily favors the Chinese tech company. Mexico and Argentina plan to initiate the regions first 5G networks next year with Huawei's help, and Brazil is expected to follow in 2021.

This face-off between the U.S. and China in Latin America faces other fronts, as the PRC accuses the U.S. of interfering in its diplomatic outreach to the Dominican Republic and the U.S. challenges China's increasing humanitarian aid to Venezuela. Since March 29th, China has sent at least three shipments of medical supplies to Venezuela, with two of those shipments arriving in May. Finally, on May 17th, Admiral Miao Hua of the Chinese Central Military Commission visited Raul Castro in Havana, while North Korea continues to build strong ties with Cuba.
NORTH KOREA
Disclaimer: The VRIC Monitor does source a limited amount of media reports from state-owned or -controlled media outlets from VRIC nations. These media reports are carefully selected and solely intended to report on cultural, diplomatic, economic, or military activities that are not reported on by other media and relevant for understanding VRIC influence in the region. Given the inevitability that state propaganda will be mixed into these articles, we ensure that reporting from state-media outlets is no more than 20 percent of the overall VRIC Monitor and exclude any opinion pieces or anti-US (anti-West) declarations of any kind.