EXPERT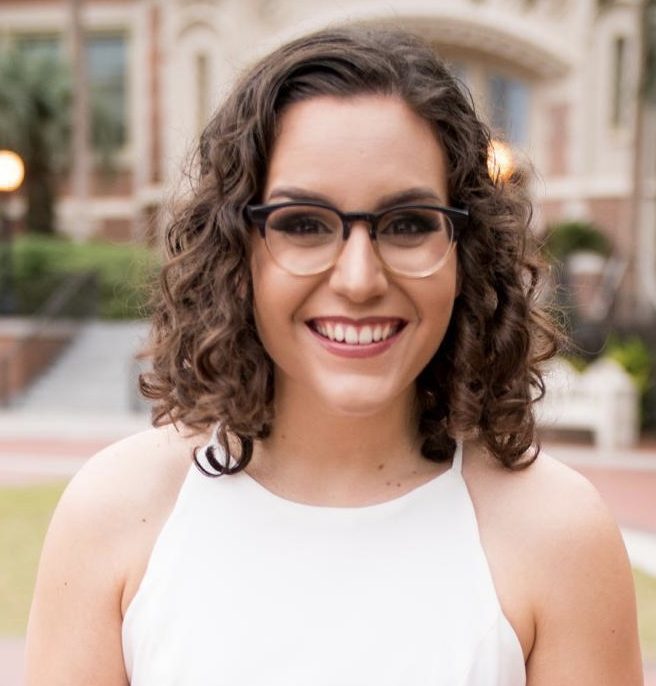 Christina Armes Hunter
Junior Research Fellow
Meet our expert
DOWNLOAD
Export this article as a PDF.
The VRIC Monitor is a one-of-a-kind, monthly report from SFS tracking extra-regional influence in Latin America. VRIC stands for Venezuela, Russia, Iran, China where Venezuela represents the Bolivarian Revolution and the broader Bolivarian Alliance or ALBA. Likewise, Iran represents the Iranian Revolution and a growing presence of Middle Eastern actors in Latin America, namely its chief proxy, Hezbollah. The monitor is comprised of open source information selected by SFS analysts and fellows. This is not a complete list of media reports on VRIC presence in Latin America, but a snapshot of open-source media highlighting the major areas of VRIC influence.
Overview
On July 9th, the head of the Pentagon's Southern Command, Admiral Craig Faller, provided testimony to the Senate Armed Services Subcommittee on Emerging Threats and Capabilities warning of the collective threat of Russia, Iran, and China in Latin America, especially in Venezuela. In his testimony, Admiral Faller encapsulates the challenge in Latin America posed by VRIC nations in his opening statement:
"The most disturbing insight, however, has been the degree to which External State Actors (ESAs)—China, Russia, and to a lesser extent, Iran, and North Korea—have expanded their access and influence in our neighborhood. Each actor engages in a wide array of concerning, potentially destabilizing activities, blurring the lines of what constitutes a traditional "military threat" through economic coercion, the systematic stealing of technology, pernicious disinformation campaigns, and malicious cyber activity."
The VRIC monitor demonstrates Adm. Faller's point well. This summer has seen Russia continuously propagandize the Venezuela crisis, Iran's increased diplomatic engagement with the ALBA bloc, and China's "economic coercion" through infrastructure deals that blur its military footprint in the region. Moreover, the VRIC is quietly and gradually advancing on critical infrastructure projects in South America, to include the bi-oceanic railway between Peru, Bolivia, and Brazil, and nuclear cooperation with Bolivia and Argentina.
The ongoing crisis in Venezuela provides an opportunity for VRIC nations, namely Iran and Russia, to increase its diplomatic and military cooperation with the Maduro regime. A point that the U.S. Congress is increasingly paying attention to. Florida Senator Rick Scott outlined the VRIC challenge in June through both a CNBC op/ed and a speech at the Atlantic Council, stating:
"China continues to prop up the Maduro regime, along with Cuba, Russia and Iran. Why? It's pretty simple. Venezuela, before the tyranny of Hugo Chavez and Maduro, was an economic hub with huge reserves of oil and other natural resources. It can become that again and China wants in on the ground floor."
July showcased Venezuela at the center of an international front of so-called "resistance countries" as the VRIC promoted the Non-Aligned Movement summit and the 25th Foro de São Paulo Forum in Caracas. Meanwhile, military cooperation between Russia, Iran, and Venezuela, seems to be on the rise, as evidenced by joint military games held in Moscow in early August and joint calls by their respective national security advisors to increase international support for Maduro. Across the Caribbean, Nicaragua approved the entry of 160 Russian troops to train with their armed forces, namely the communications corps Blanca Stella Arauz Pineda, and the Nicaraguan Army's Search-and-Rescue (SAR) unit and special operations command.
The coming election cycle in South America is critical for VRIC regional influence. The potential re-election of Evo Morales in Bolivia and the possible return to power of Cristina Fernández de Kirchner in Argentina will provide the VRIC tremendous momentum heading into 2020. The recent election primary results in Argentina suggest this opportunity may become a reality.

The Trump administration has increased the economic pressure against the Maduro regime, who is increasingly turning to its VRIC allies for strategic support. Russia is aiding Venezuela's illicit gold trade by providing airliners to export the gold, which finds its way to a Ugandan refinery before vanishing. Iran's Foreign Minister Mohammad Javad Zarif recently visited Venezuela in mid-July for the Non-Aligned Movement summit in the midst of heightened tensions with the United Kingdom and the United States. The three countries (Russia, Iran, and Venezuela) recently engaged in a military tank "biathlon" competition in Moscow that some analysts call "the blending of sport, warfare, soft power, and spectacle."
Meanwhile, Nicolás Maduro recently withdrew from failed negotiations in Barbados after the U.S. issued new sanctions blocking any U.S. person or entity from doing business with the Maduro regime. This comes after a serious provocation when the Venezuelan Air Force "aggressively shadowed" a U.S. intelligence aircraft performing a reconnaissance mission off the Caribbean coast.

The crisis in Venezuela is gradually growing in international scope reflected by the 59 nations that sent delegations to the August 6th Lima Group meeting in Peru, to include Morocco, Israel, and South Korea. Boasting his own regional alliance, the Maduro regime spent at least $200 million to host his allies in Caracas in late July for the 25th Foro de São Paulo (FSP) Forum, a gathering of Communist, Marxist, and Socialist political parties from throughout Latin America. Among the many goals of the FSP, as stated in its official declaration, is the reelection of Evo Morales in Bolivia and the return to power of Cristina Fernández de Kirchner in Argentina. The results of the Argentine election primary in August heavily favored Alberto Fernández, whose running mate is the former president Cristina Fernández de Kirchner, while Evo Morales leads his closest opposition candidate in Bolivia by 11 points. The Argentina election, along with that of Uruguay, will be held on October 27th and the Bolivia election earlier on October 20th.
This election period in South America is pivotal as several countries in the continent plunge into a political crisis. Paraguay was recently engulfed in a political storm over a secret energy deal with Brazil, which almost resulted in the impeachment of its president. Peru's president has called on its Congress to advance elections to next year. Hanging in the balance, Bolivia's Evo Morales seeks to capitalize on this political instability by making headway on the Port of Ilo project with Peru, and a new binational cabinet with Paraguay. This strategic alliance between Peru-Bolivia-Paraguay is aimed at building a bi-oceanic railway and waterway connecting the Atlantic to the Pacific.
VENEZUELA AID TRACKER
| | |
| --- | --- |
| United States | $76 million dollars |
| Argentina | Help unit |
| Canada | $39 million dollars |
| Chile | 17 tons of food & medical supplies |
| China | 200 tons of medicine & supplies |
| Cuba | Medical aid to transplant patients |
| EU | €65 million euros |
| Germany | €5 million euros |
| Iran | Unspecified pledge & medical aid |
| Italy | €2 million euros & medical aid to transplant patients |
| New Zealand | $500,000 dollars |
| Palestine | Surgical team |
| Russia | 335 tons of food & medical supplies |
| Spain | €2 million euros |
| Sweden | $7 million dollars |
| Taiwan | $500,000 dollars |
| Turkey | Medical aid to transplant patients |
| UAE | Dh10 million |
| UK | £6.5 million pounds |
THE ALBA

Moscow continues to serve as a lifeline for the Maduro regime in Caracas, while expanding its presence in Nicaragua and Bolivia. The recent withdrawal of Rosneft and Rostec personnel from Venezuela furthered fan speculation that Russia is losing interest in Venezuela, nevertheless, on June 24th, another plane of Russian military-technicians landed in Caracas, showing that Putin's play in Venezuela is all but over. A week earlier, on June 13th, Maduro gave Russia concession to two new gas deposits in the Parai peninsula allowing Russia the potential to begin manufacturing and shipping liquified natural gas (LNG), in the highly contested eastern territorial waters between Venezuela and Guyana.

In Nicaragua, in the midst of a fierce standoff between Daniel Ortega and the opposition in mid-June, the National Assembly approved the arrival of 160 Russian troops to train with their counterparts in the Nicaraguan Armed Forces. In July, Vladimir Putin welcomed Bolivian President Evo Morales to Moscow for a series of talks on "strategic cooperation," including a Russian research nuclear reactor in the Andean nation. Russia has an increased interest in critical infrastructure projects in Latin America, including intra-state railways in Cuba, Mexico, Argentina, Colombia, and the bi-oceanic railway between Brazil, Peru, and Bolivia.

In the midst of Tehran's heightened tension with Washington and London over hostilities in the Strait of Hormuz, Iranian Foreign Minister Mohammad Javad Zarif took a three-country tour of Latin America visiting Nicaragua, Venezuela, and Bolivia in July. The result is several bilateral agreements, such as increased economic cooperation with Nicaragua, the establishment of a nanotechnology research laboratory and UAV facility in Bolivia, and the domestic production of wagons in Venezuela. Zarif's visit to Venezuela coincided with the Non-Aligned Movement summit where he met with several African leaders, calling for an international front supporting Maduro. This echoed Iran's head of national security, Ali Shamkani, who made a similar statement in June while attending the 10th National Security Forum in Russia. Zarif's Latin America tour came after the 25th anniversary of the AMIA attack, where Argentina officially designated Hezbollah as a foreign terrorist organization.
The Hezbollah terror designation in Argentina came after a series of workshops between the Trump administration and several countries in South and Central America. In June, the State Department organized a two-day workshop in Buenos Aires on Hezbollah's illicit activities with representatives from Argentina, Chile, Colombia, Panama, Paraguay, and Peru. The workshop was in advance of the July 19th Western Hemisphere Ministerial on Counterterrorism hosted by the Macri government in Buenos Aires, where no fewer than 18 regional governments signed a joint communique acknowledging Hezbollah's presence in Latin America.
In late June, Paraguay extradited to the U.S. a high-level Hezbollah financier, Nader Mohammad Farhat, for narco-trafficking and money-laundering charges. In July, U.S. Treasury's OFAC listed an important Hezbollah ESO operative, Salman Raouf Salman, as a specially designated global terrorist and State's Rewards for Justice Program offers up to a $7 million for information leading to the identification or location of Salman. Salman was implicated in the 1994 AMIA attack in Argentina and has been accused of continuing to carry out various other terrorist operations worldwide.
HEZBOLLAH

As the U.S.-China trade war persists, the PRC increasingly solidifies its alliances in Latin America, particularly in the telecommunications industry. Huawei recently applied to trademark their iOS operating system and potentially offer their blockchain based technologies throughout Latin America. Brazil seems to be one of the first countries to look at this technology and is reportedly in talks with Huawei for 5G infrastructure deals. Meanwhile, the Chilean government recently stated it will not exclude Huawei from its choice of service providers pointing to the fall of the price of copper as a result of the "trade war between the world's two largest economies … and major trade partners" of Chile. Moreover, Argentina's Jujuy province recently purchased $30 million in surveillance technology from ZTE.
Aside from telecommunications, China continues to leverage its economic influence for greater defense cooperation in Latin America. Peru is one of the most recent additions to the Belt and Road Initiative and has begun engaging in military cooperation through a $7 million pledge from the PRC to donate military equipment to the Peruvian Armed Forces. The PRC is also fitting an old Uruguayan navy ship with an onboard laboratory that is believed to be more geo-political in nature. Lastly, Mexico's Foreign Secretary visited China in early July after the G-20 summit for a "wide-ranging" agenda of strategic cooperation. Shortly after, representatives of the Workers' Party of Mexico traveled to North Korea.
NORTH KOREA
Disclaimer: The VRIC Monitor does source a limited amount of media reports from state-owned or -controlled media outlets from VRIC nations. These media reports are carefully selected and solely intended to report on cultural, diplomatic, economic, or military activities that are not reported on by other media and relevant for understanding VRIC influence in the region. Given the inevitability that state propaganda will be mixed into these articles, we ensure that reporting from state-media outlets is no more than 20 percent of the overall VRIC Monitor and exclude any opinion pieces or anti-US (anti-West) declarations of any kind.