EXPERT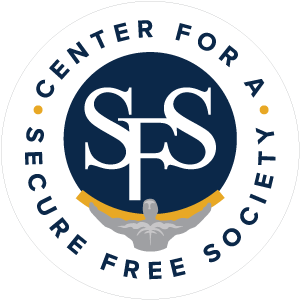 SFS Team
Meet our expert
Center for a Secure Free Society condemns the ongoing terrorist attacks against Israel.
And calls on Latin American governments to designate Hamas and Hezbollah as Foreign Terrorist Organizations.
WASHINGTON D.C. – The reprehensible terrorist attacks against Israel, which commenced on Saturday, October 7, and persist to this day, demand international condemnation. Through a series of coordinated acts of terrorism involving air, sea, and land incursions, the U.S.-designated foreign terrorist group, Hamas, launched what they term the "Al-Aqsa Flood" operation. Tragically, this operation has already claimed the lives of more than 900 Israelis, mainly civilians, inflicted injuries on thousands more, and led to the kidnapping of an estimated 130 innocent hostages. It's important to note that Israel's population stands at less than 10 million people, making this act of terrorism by Hamas equivalent to an attack six times the scale of the Al Qaeda 9/11 terrorist action in the United States.
These recent terrorist attacks in Israel have not only been acknowledged by Hamas but also applauded by Hezbollah and supported by their primary sponsor, the Islamic Republic of Iran.
For well over a decade, SFS has diligently examined, analyzed, and countered the terror-support activities of Iran, Hezbollah, and Hamas in Latin America and the Caribbean. Rogue regimes in Latin America continue to offer direct support to Hezbollah and Hamas, while others indirectly aid them by failing to take legal action against their terror-financing and support networks. Concurrently, major Drug Trafficking Organizations (DTOs) in Latin America have formed partnerships with Hamas and Hezbollah to finance their terrorist operations against Israel and throughout the Middle East. Additionally, Latin American NGOs and activist groups employ the "Palestina Libre" or "Free Palestine" disinformation campaign to indoctrinate and radicalize Spanish and Portuguese-speaking populations in the region.
Since July 2019, Argentina, Paraguay, Colombia, Guatemala, and Honduras have officially designated Hamas and/or Hezbollah as foreign terrorist organizations. Argentina, under President Mauricio Macri, created a public registry that identifies and penalizes foreign terrorists, particularly members and supporters of Hezbollah. Colombia previously led a multi-country working group dedicated to coordinating counterterrorism efforts in the region, focused on the criminal-terrorist nexus that benefits Hamas and Hezbollah. Peru and Paraguay have pursued legal action against Hezbollah members and supporters involved in terror-related activities, albeit with varying degrees of success. Additionally, Argentina and Panama continue to prosecute and investigate the Hezbollah-perpetrated terrorist acts of 1994.
Considering the heinous terrorist attacks in Israel and in solidarity with the grieving families of the victims, we call upon the democratic governments of Latin America to redouble their counterterrorism efforts by officially designating Hamas and Hezbollah as foreign terrorist organizations.
Today, more than ever, it is imperative that we unite as a strong and determined force to prevent terrorism from gaining the upper hand. We implore the champions of a free society to denounce and reject Hamas, Hezbollah, and Iran, as they pose a threat to peace in the Middle East and the Western Hemisphere.