EXPERT
Kylie Skorupa
Program Manager
Meet our expert
DOWNLOAD
Export this article as a PDF.
How is Latin America responding to the coronavirus pandemic?
Updated October 19, 2020, at 8:30 AM EST
SFS tracked the range of mitigation measures taken by regional governments in Latin America in response to COVID-19. From limited closures, border restrictions, to national lockdowns, most of the governments implemented varying degrees of restrictions throughout the pandemic. 
By April 27th, more than a couple of months after the coronavirus first appeared in the region, all countries in Latin America had either partial or full quarantines instilled. In general, Latin American governments began their national lockdowns in mid-March before reaching its 100th confirmed case or "day zero" of COVID-19. Notably absent from taking any mitigation measures throughout the pandemic is Nicaragua, whose government has stressed that the novel coronavirus has not affected its country.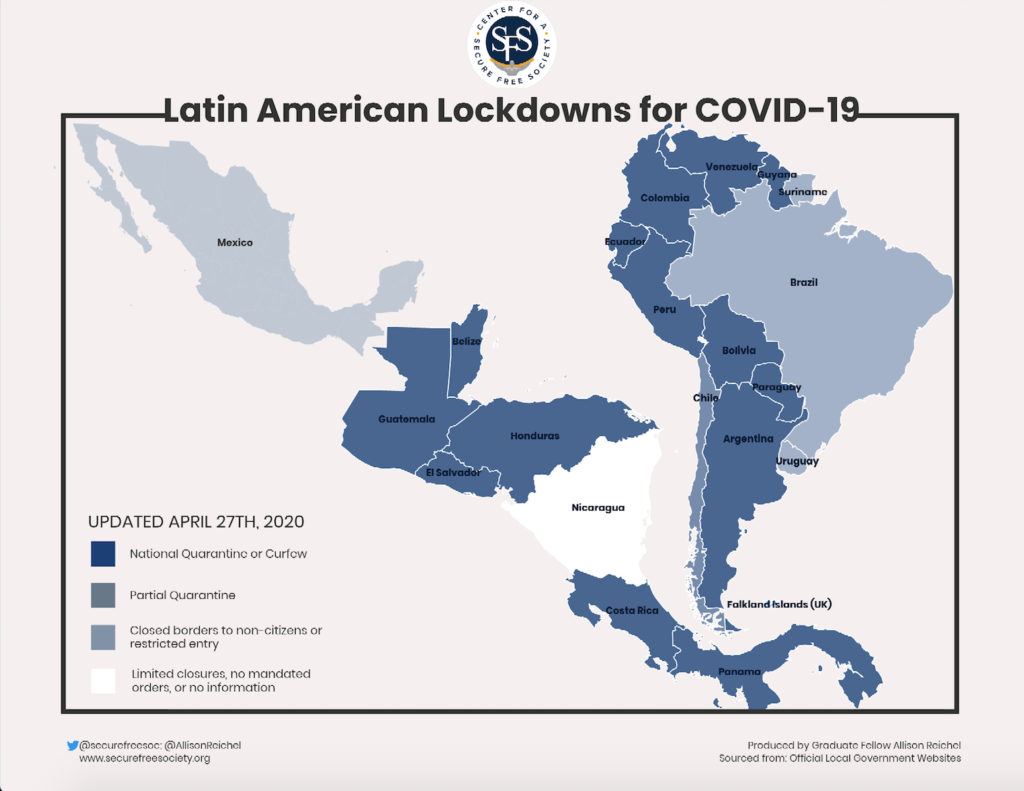 As of October 19th, most governments in Latin America have lifted quarantines and have opened their economies. Some are still in stages of reopening with partial quarantines in effect. Currently, Venezuela and Argentina are the only two countries in full lockdown, with President Alberto Fernandez's extending Argentina's national quarantine to October 25th. Bolivia, Brazil, Chile, Honduras, and Peru have moved to partial quarantines by municipality, province, or region or by curfews or designated days/hours to circulate.