Alleged "special interest" groups mobilize alongside Central American caravans
Discutir si las caravanas de migrantes centroamericanos que se han movilizado desde el año pasado para pedir asilo al lograr llegar a la frontera sur con EEUU, constituyen o no una amenaza para la seguridad nacional, fue la incógnita que se planteó debatir el Center for a Secure Free Society (SFS) en Washington DC el 12 de febrero.
Lea el artículo completo en El Tiempo Latino.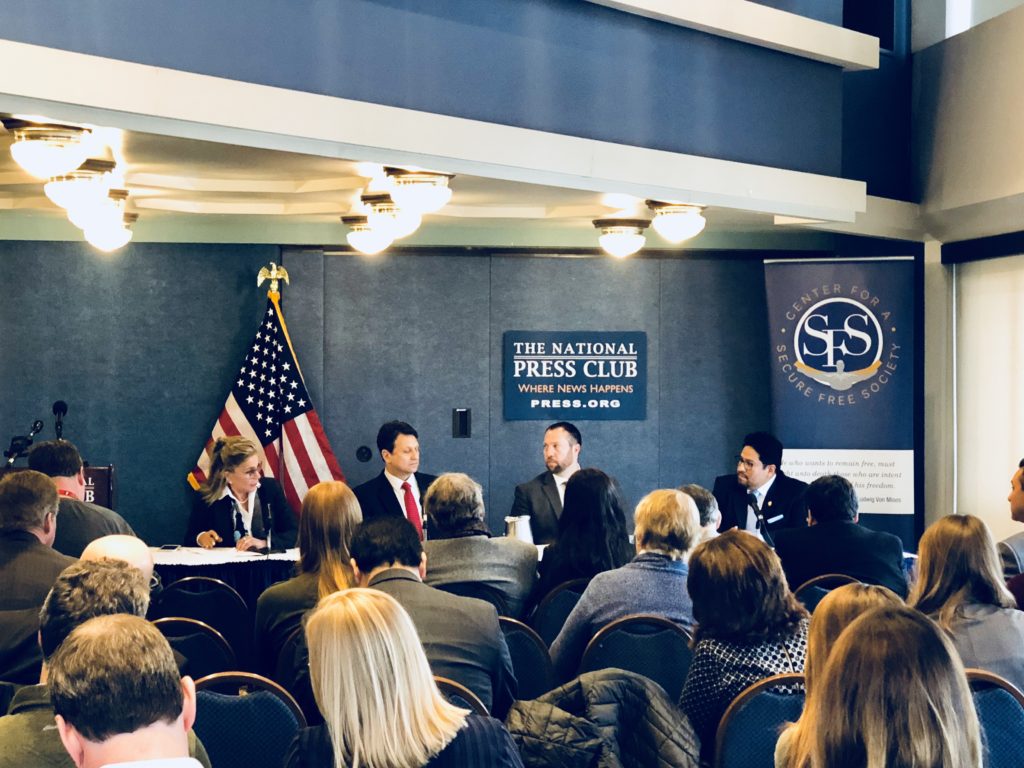 ---
Whether the Central American caravans, which have been mobilizing since last October 2018 to request asylum at the U.S. Southern border, are a threat to national security was the main topic discussed during an event hosted by the Center for a Secure Free Society (SFS) in Washington, DC on February 12.
Read the full article (in Spanish) in El Tiempo Latino.