2023 Western Hemisphere Security Forum | International Spy Museum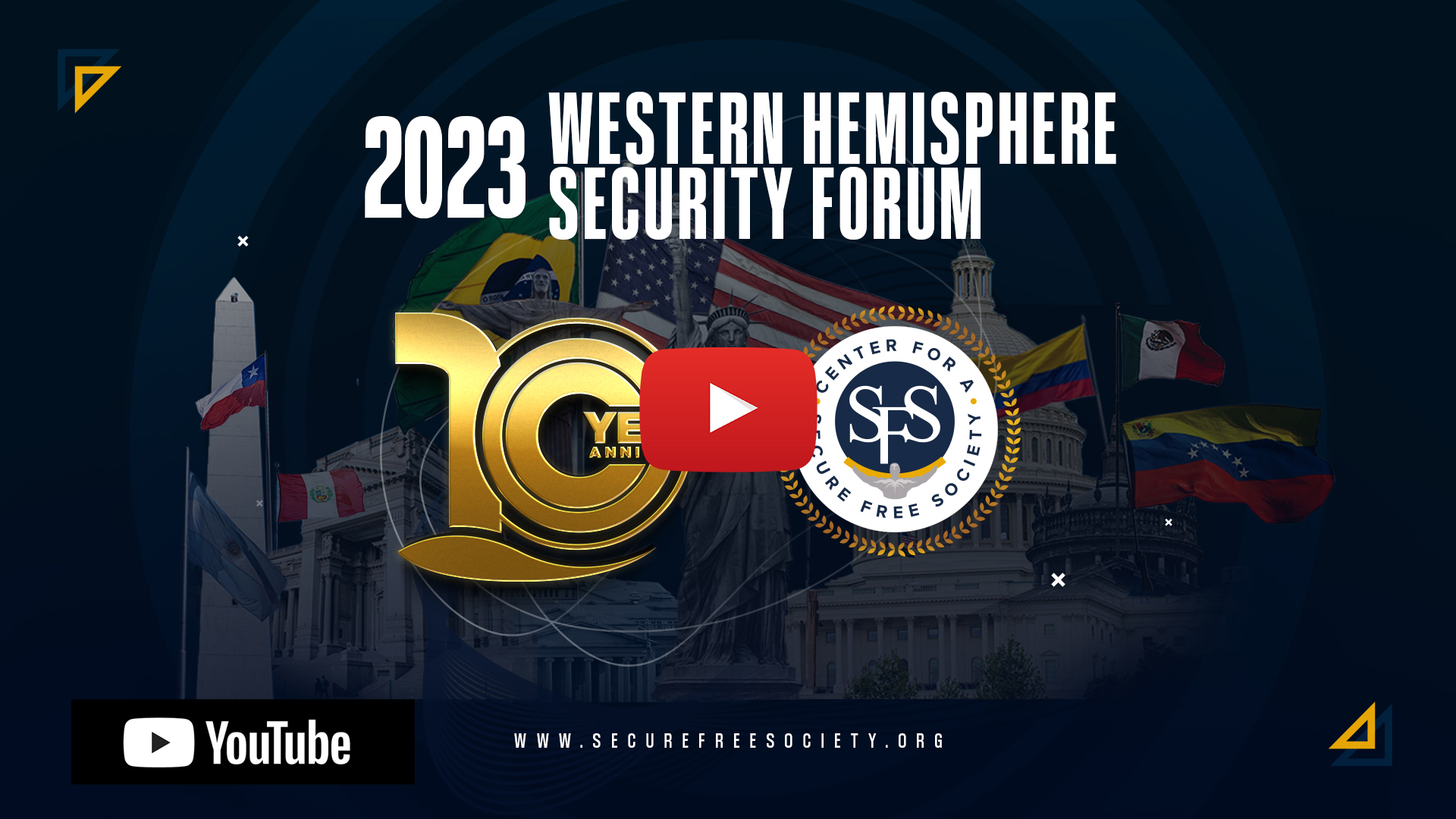 ---
WASHINGTON D.C.- January 19, 2023 | On a dark and rainy night in the nation's capital, more than one hundred twenty scholars, experts, and leaders of the free society from eleven countries gathered at the International Spy Museum to celebrate the 10th anniversary of the Center for a Secure Free Society (SFS) and attend the Western Hemisphere Security Forum.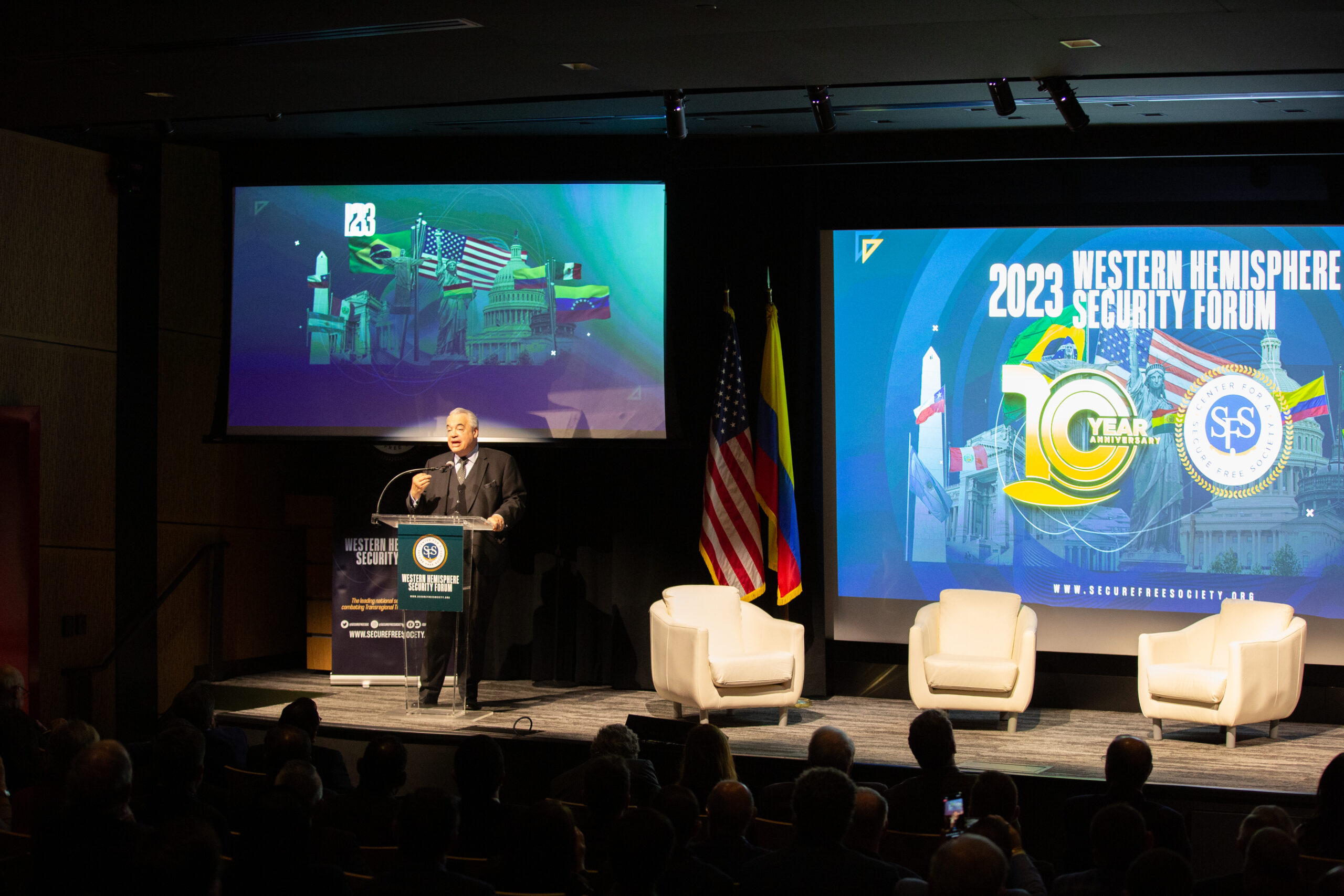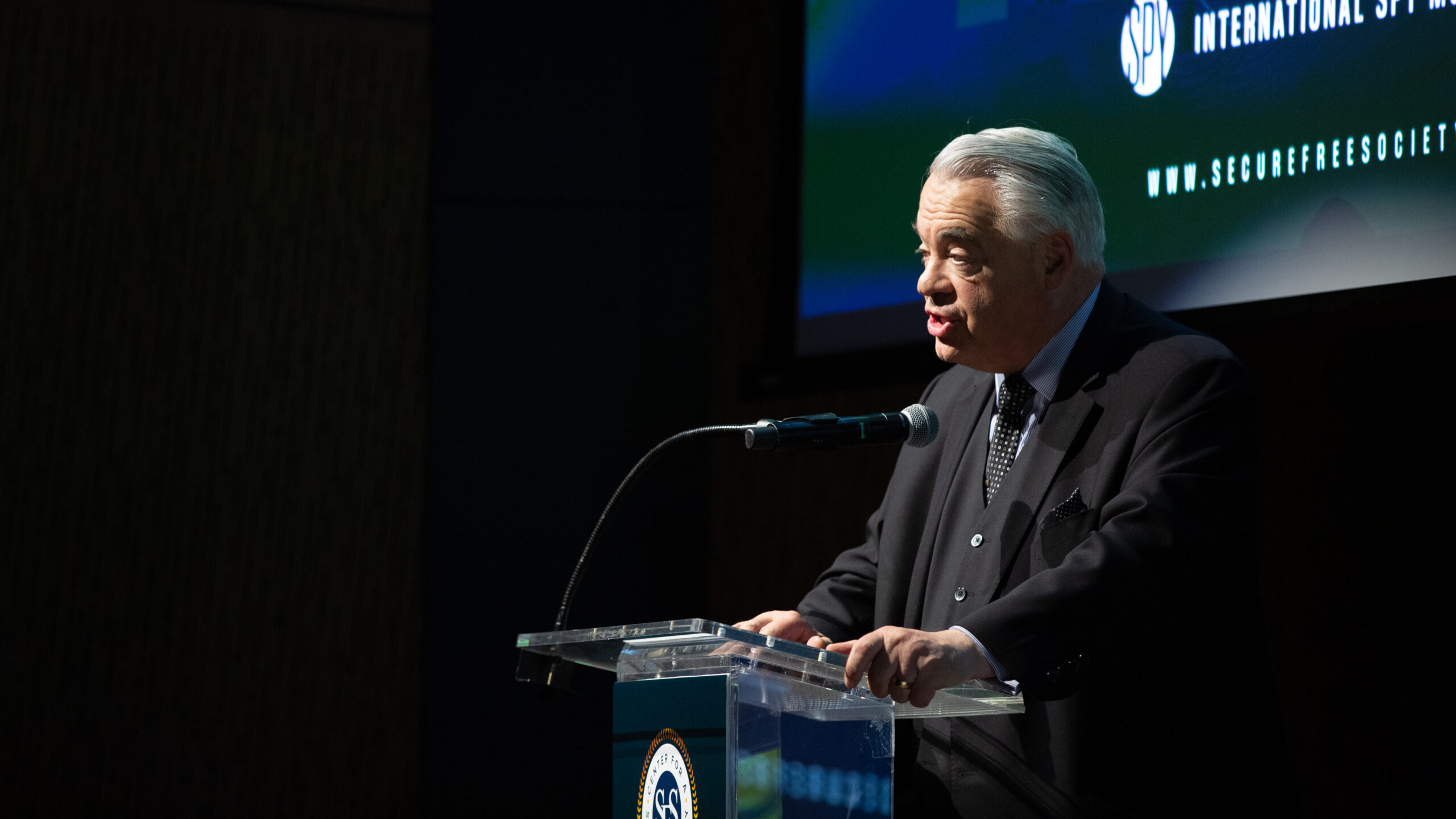 The evening's discussion began with introductory remarks by Newsmax TV's White House Correspondent, John Gizzi, who served as the Master of Ceremonies. Mr. Gizzi reminded the audience of how Latin America is facing tremendous turmoil catalyzed by both regional and extra-regional threats. The region is controlled by no fewer than nine left-leaning governments, some of which are ruled by authoritarian strong-men with a growing contempt for democracy, building an alliance that the late author and columnist Georgia Ann Geyer dubbed "the axis of annoyance."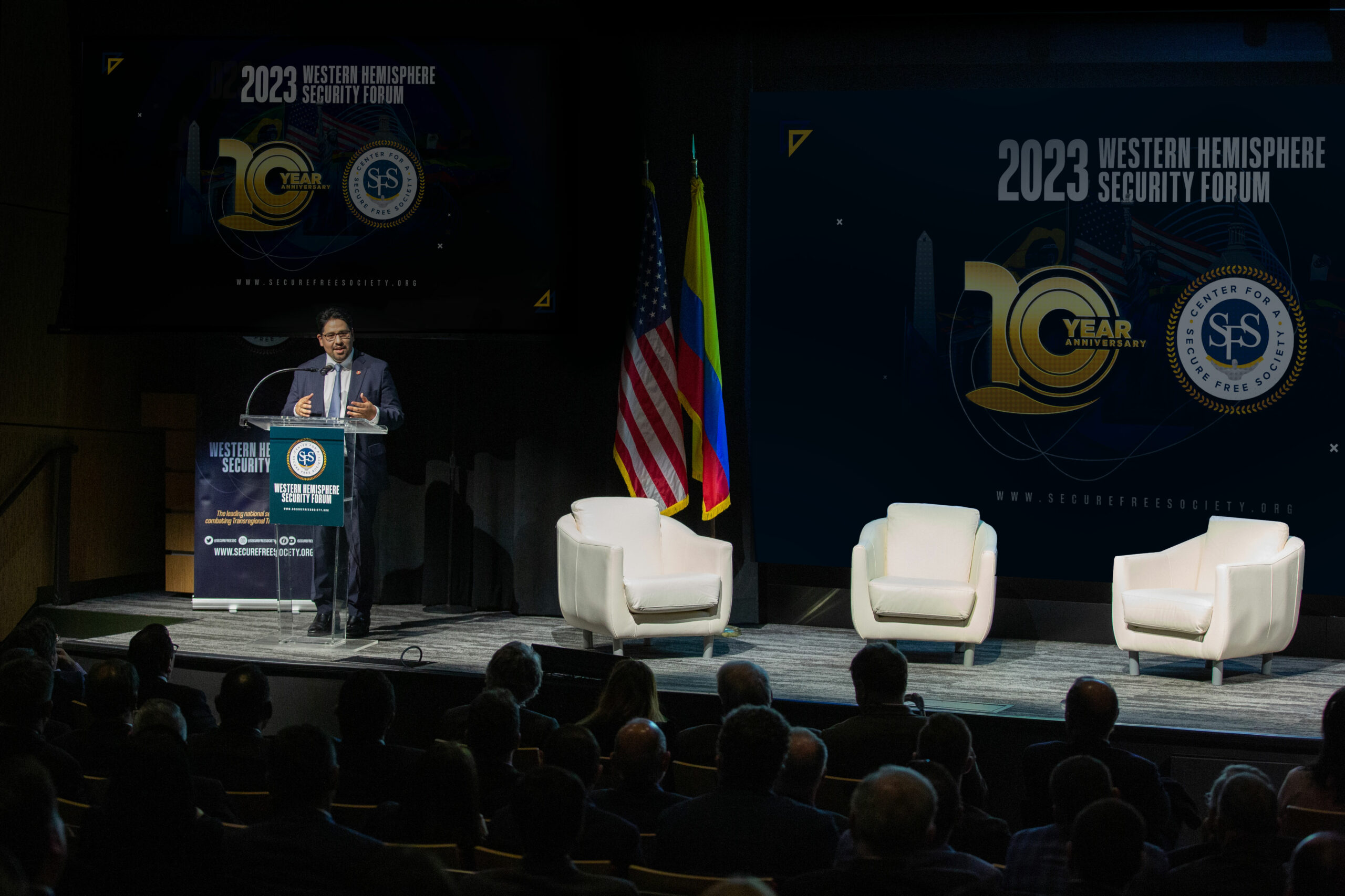 SFS Executive Director Joseph M. Humire then took the stage to describe the strategic and geopolitical challenges posed by the ongoing crisis at the U.S. southern border during a keynote address called "Weaponized Migration." Mr. Humire unpacked the border crisis as three crises in one: a capacity crisis, political crisis, and national security crisis, which is collapsing the U.S. southern border. He explained that America's border crisis is a symptom of several border crises throughout the world and pointed specifically to the most dangerous border in the Western Hemisphere: the Colombia-Venezuela border.
Having visited the Colombia-Venezuela border on several occasions, Mr. Humire outlined the process to which the border weakens through a humanitarian crisis leading to mass migration turning to transnational organized crime, and later exploited by Russia, China, and Iran. He explained how this process seems spontaneous, yet over time it becomes clear that the movements of migrants is more akin to strategic engineered migration catalyzed by malign regional governments using mass migration as a weapon of asymmetric warfare.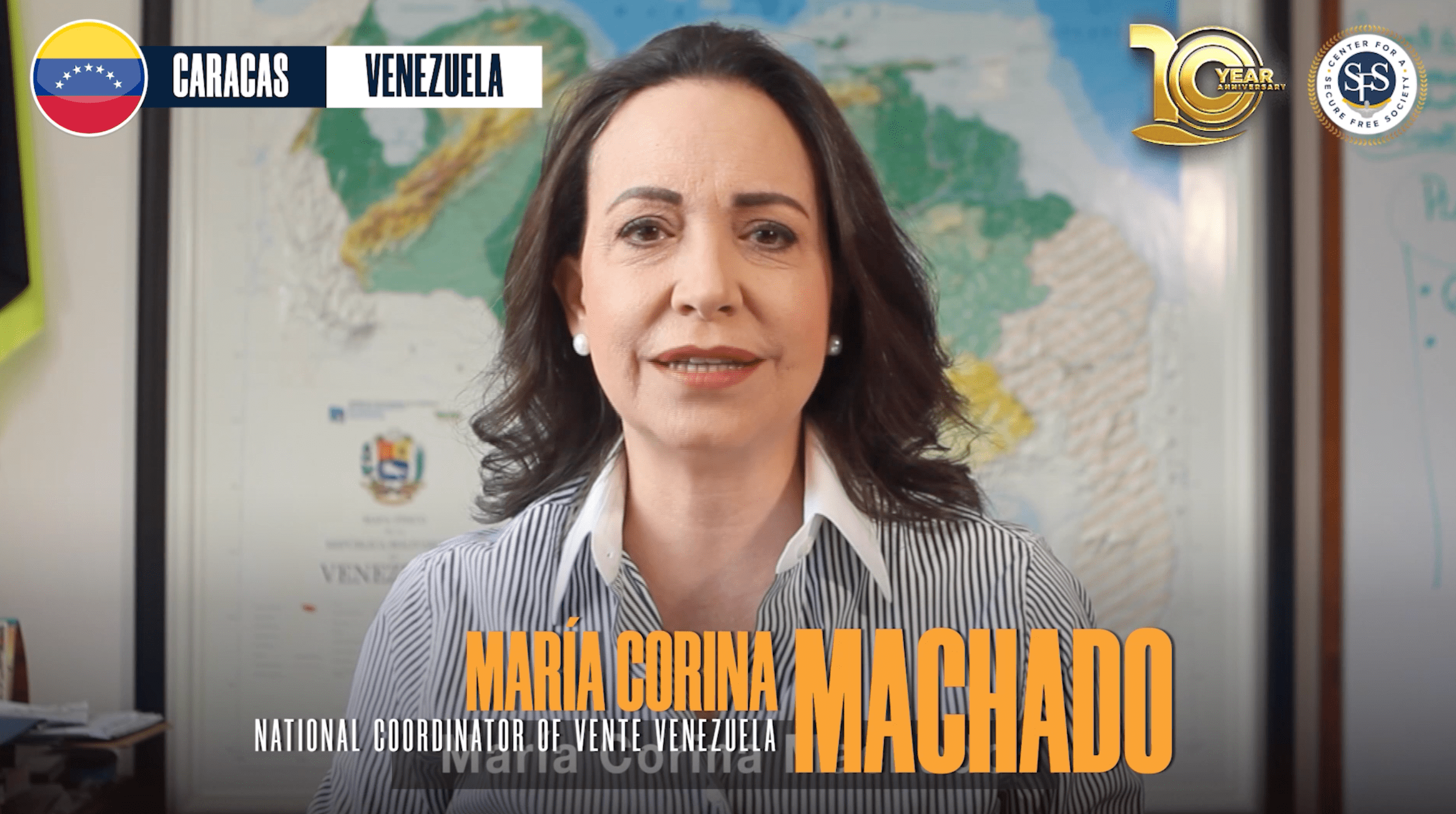 Following his remarks, Mr. Humire transitioned to discussing regional hotspots in Latin America by introducing prominent political figures from the region, beginning with Venezuela and Maria Corina Machado, the leading opposition figure and advocate for liberating her country from the totalitarian grip of the Maduro regime.
Ms. Machado provided remarks in a three-minute video from Caracas, Venezuela, where she described how the Maduro regime is white-washing its crimes against humanity and illicit activities by establishing a democratic facade promoted by some international actors.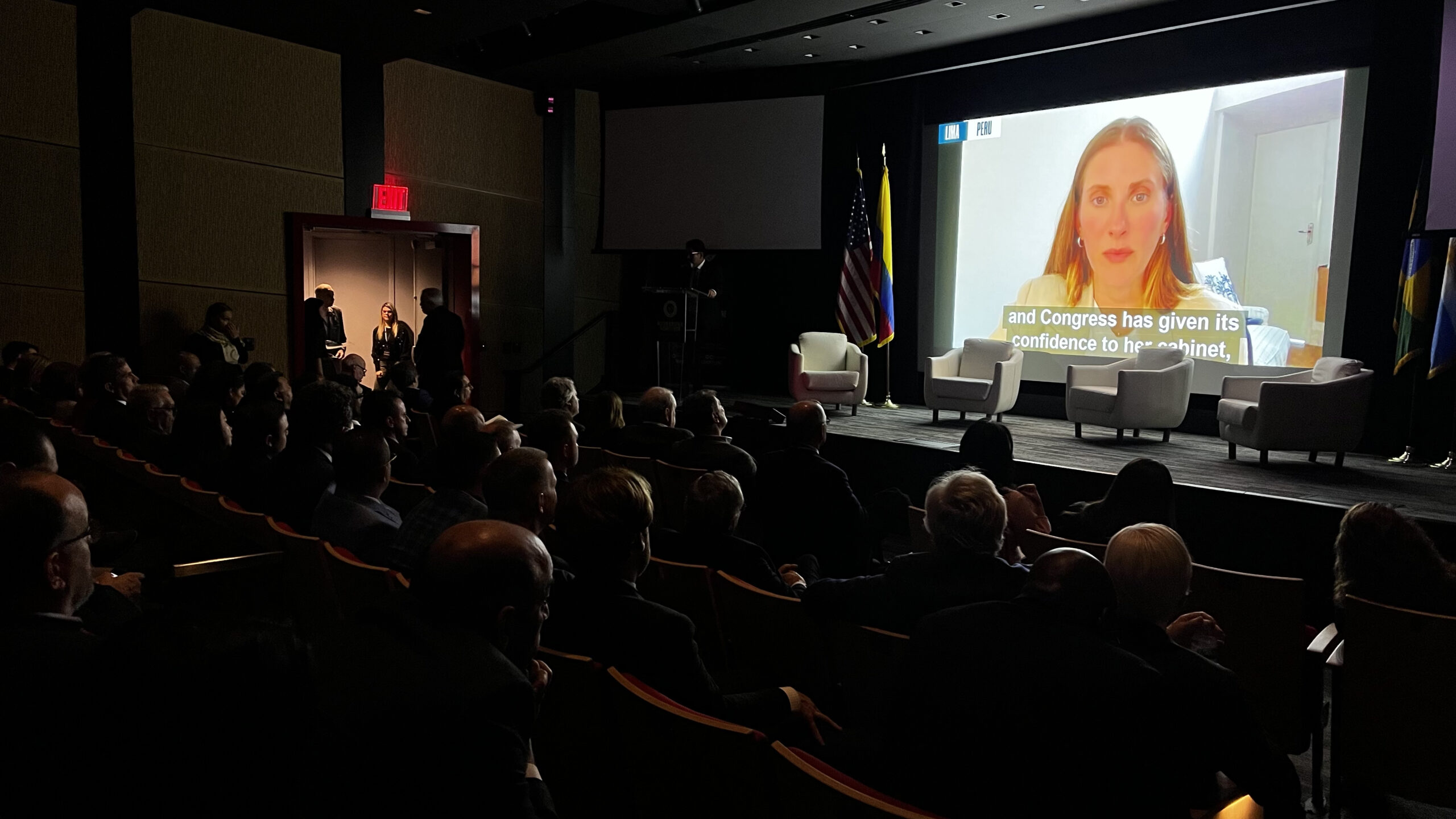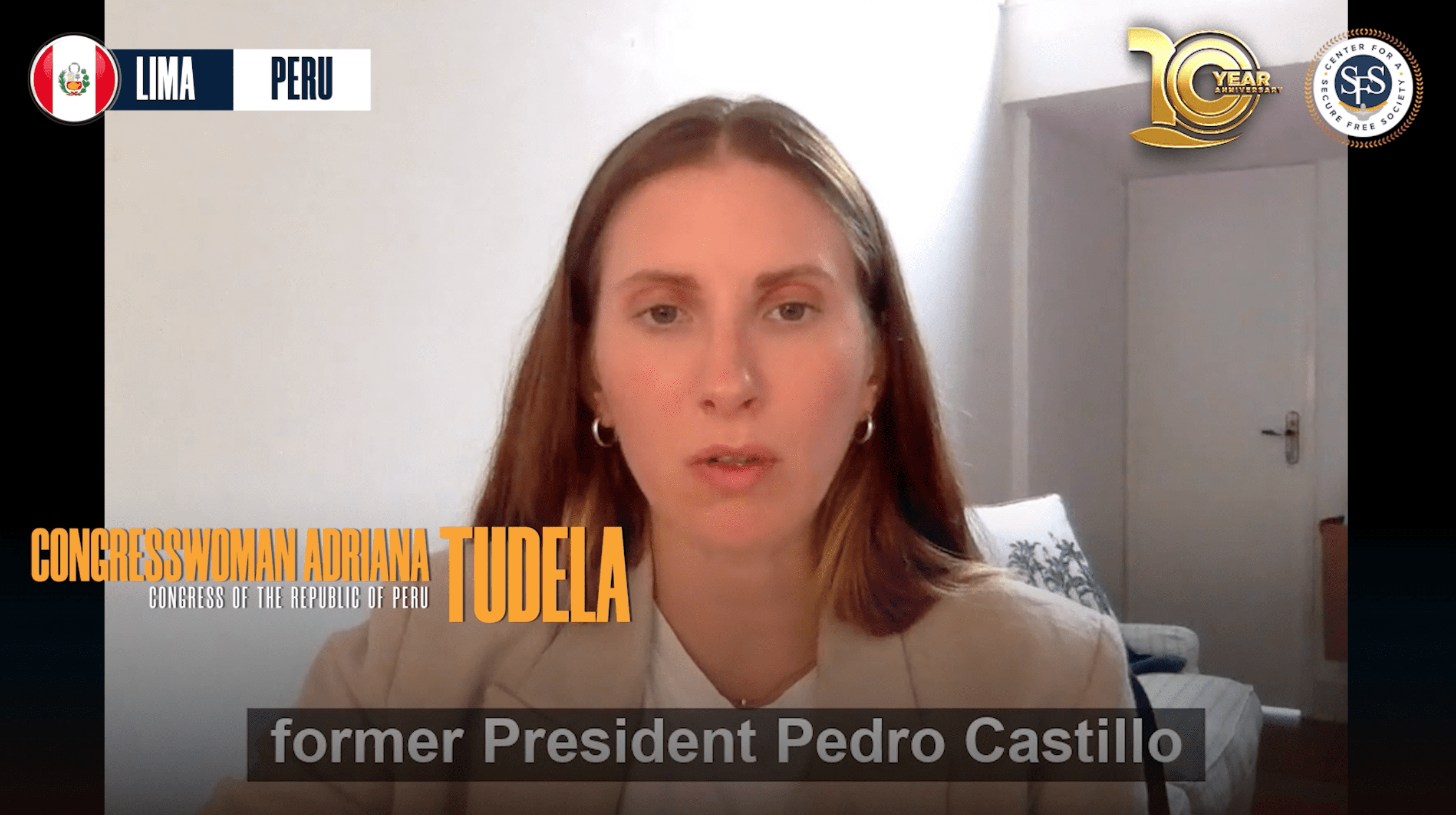 Venezuela has already lost its democracy and sovereignty; however, other countries in Latin America are fighting to maintain its democratic institutions. One of the most notable is Peru, which is among the most politically unstable following a legislative coup attempt by now deposed former President Pedro Castillo who has been arrested. Since then, the country is fighting to save its democracy and Congresswoman Adriana Tudela is leading that fight from the Congress of the Republic of Peru.
She sent a three-minute video to describe how Peru's democracy is in grave danger through a wave of violence that followed Castillo's arrest and has resulted in almost 50 deaths so far in the southern part of the country.
During Congresswoman Tudela's remarks, she pointed to specific regional governments that have meddled in Peru's internal crisis, highlighting the role of Bolivia. The MAS regime in Bolivia recently increased its persecution of its political opponents. After facing almost no international pressure or consequence for unjustly jailing the former Bolivian Interim President Jeanine Añez in March 2021, the MAS regime turned its focus east in 2022 and recently jailed the Governor of Santa Cruz, Luis Fernando Camacho, further gaslighting civil strife in the country. The president of the Civic Committee of Santa Cruz, Mr. Romulo Calvo reported on the crisis in Bolivia and the conditions in which the Santa Cruz governor was arbitrarily arrested.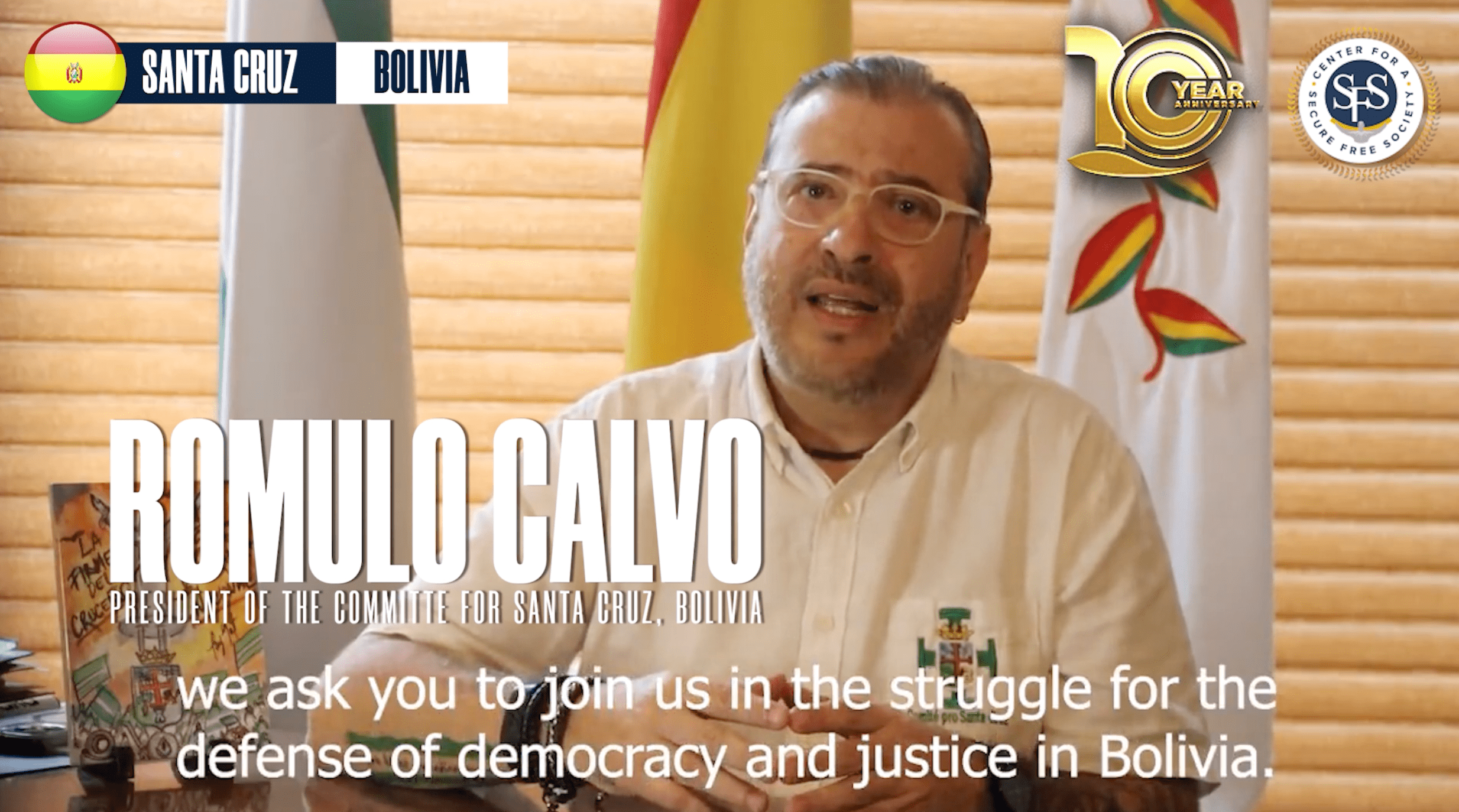 The evening's panel discussions began with a special edition of the New World Report on CBS Eye on the World with John Batchelor, a prominent media personality and radio host. Mr. Batchelor laid out the ground rules for the pre-taping of his radio program at the Western Hemisphere Security Forum and began by posing the question of what should we expect from the new peace process initiated by Colombian President Gustavo Petro.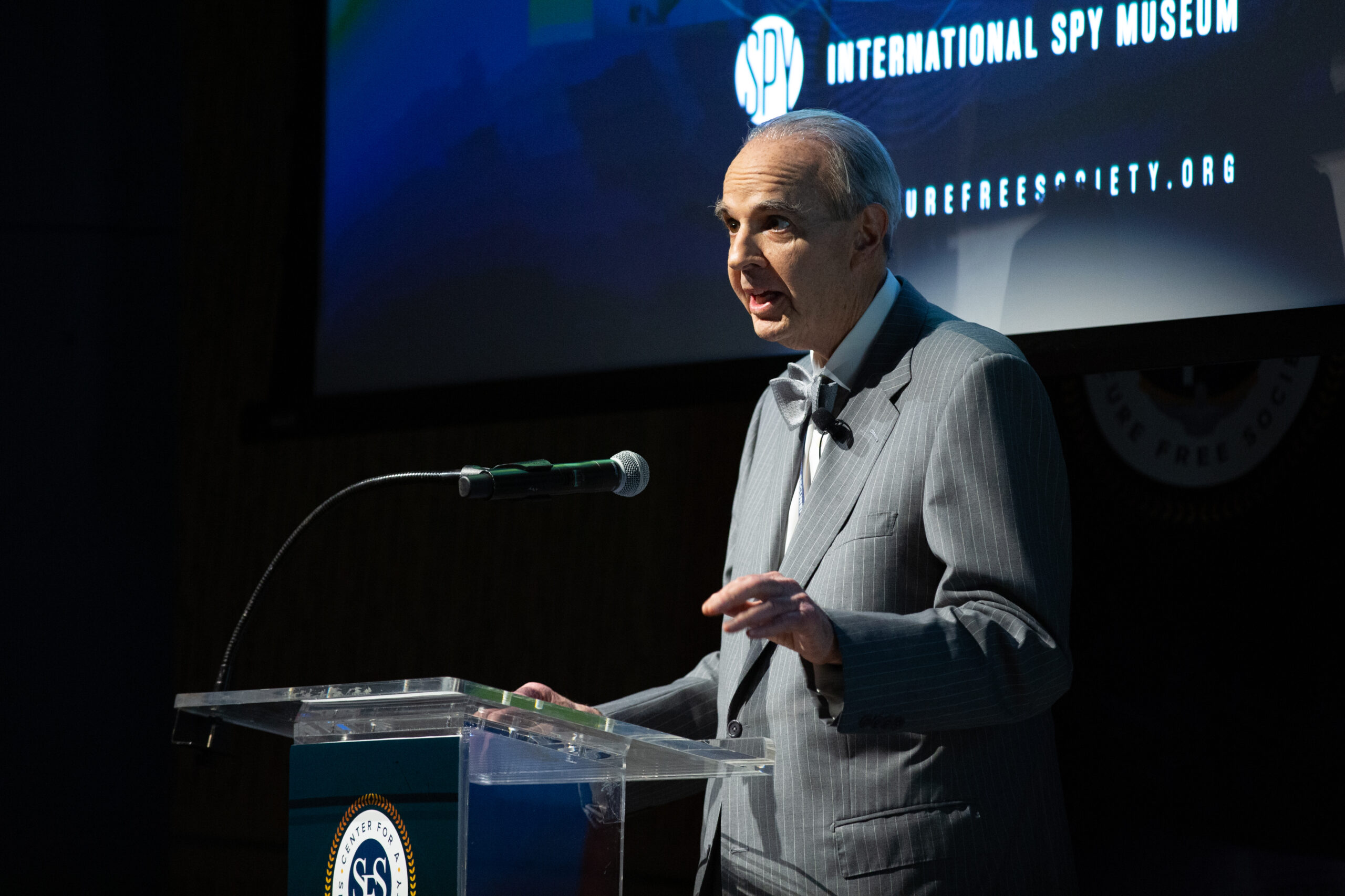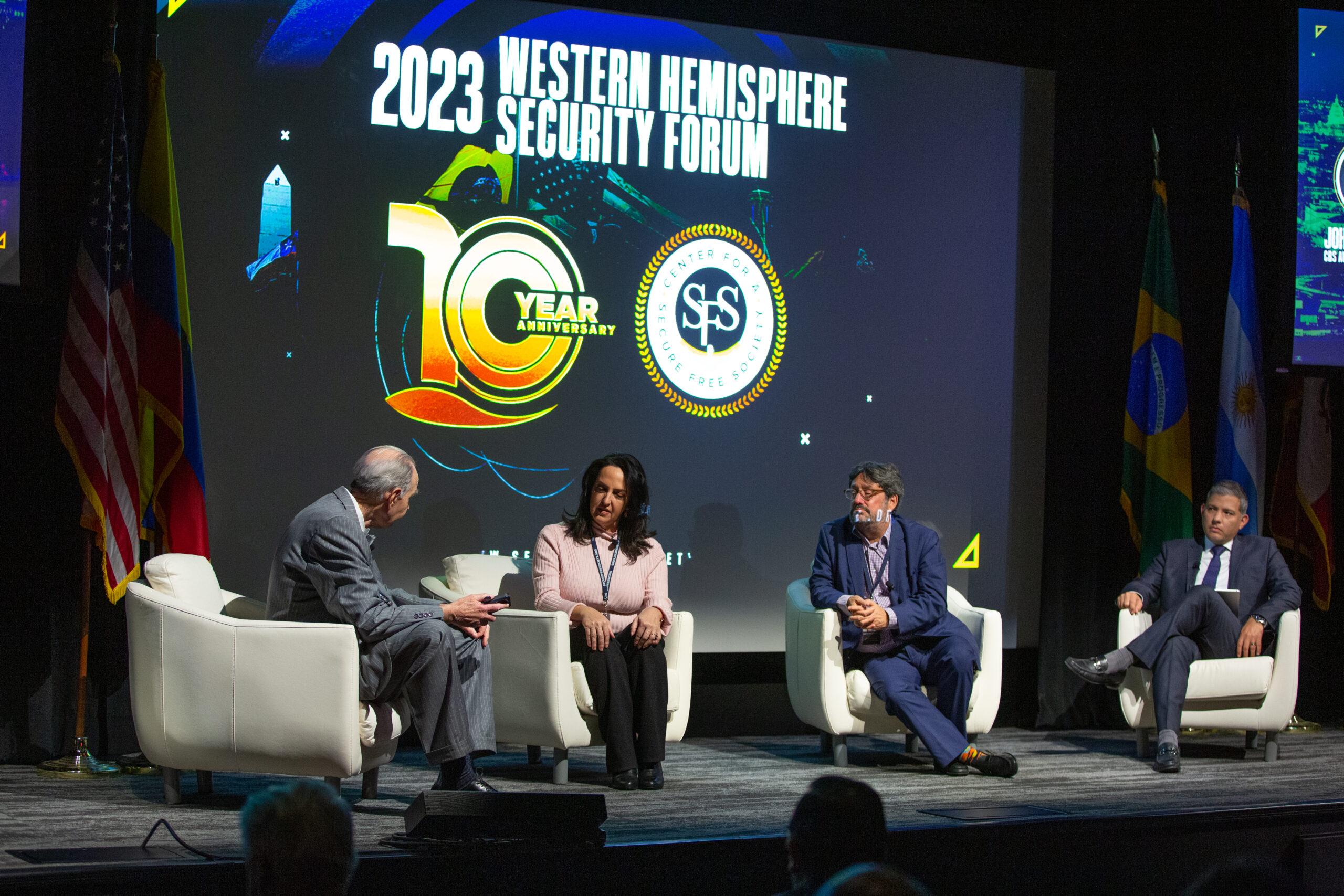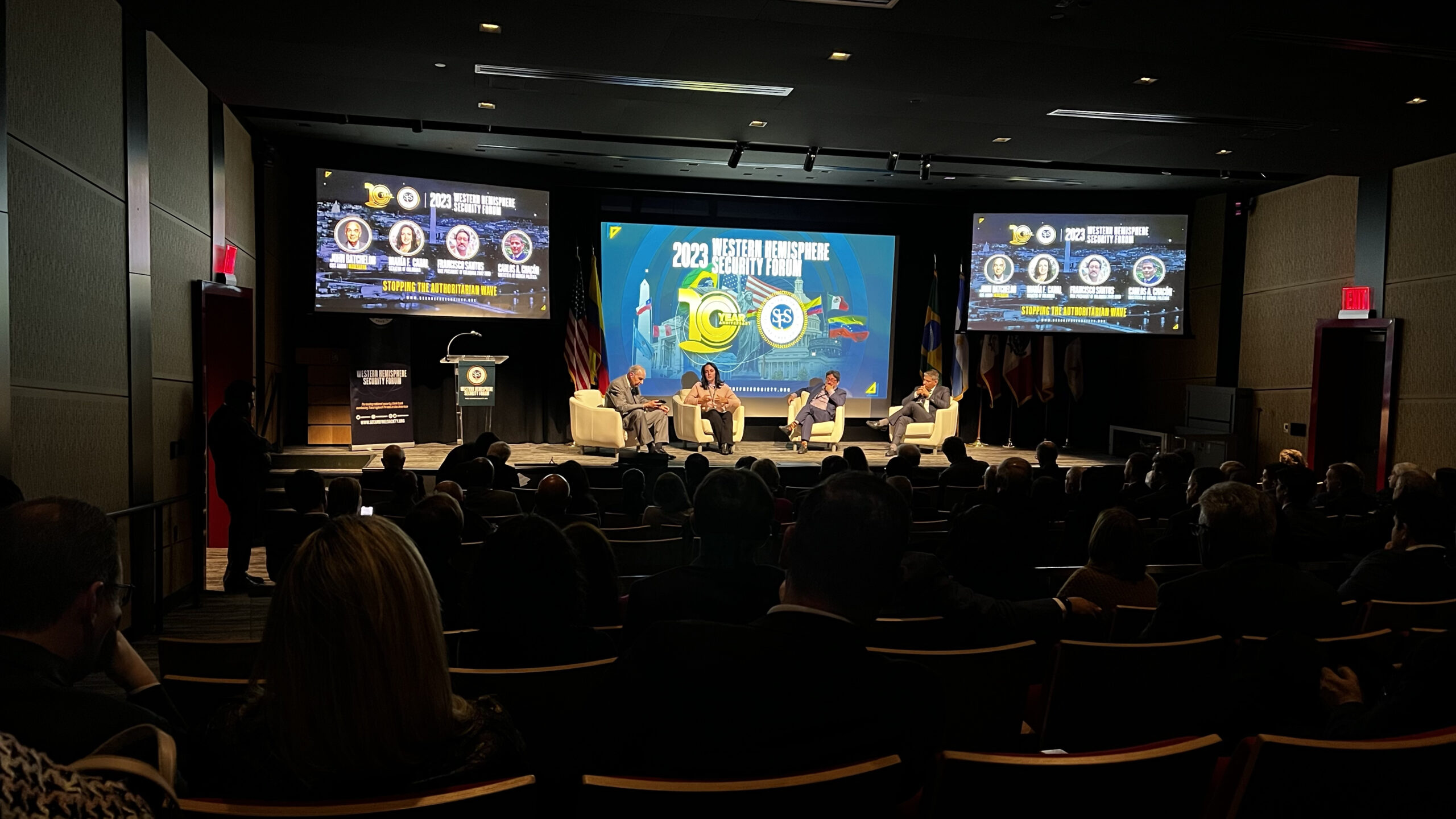 Ambassador Francisco Santos, who previously served as Colombia's Vice President, reminded the audience of the failures of the first peace process with the FARC by President Juan Manuel Santos, which includes the increase from 16,000 to more than 220,000 hectares of coca after the 2015 peace deal that has empowered Colombia's drug cartels.
Carlos Augusto Chacón, the executive director of the Instituto de Ciencia Política Hernán Echavarría Olózaga, a prominent Colombian think tank, further elaborated on this point by emphasizing that there has been a 43% increase in coca production in Colombia since the initial peace process that has led to an all-time high of 1,400 metric tons of cocaine trafficked per year. This has given more power to the ELN, and has weakened the ability to reach any sort of true peace in the country.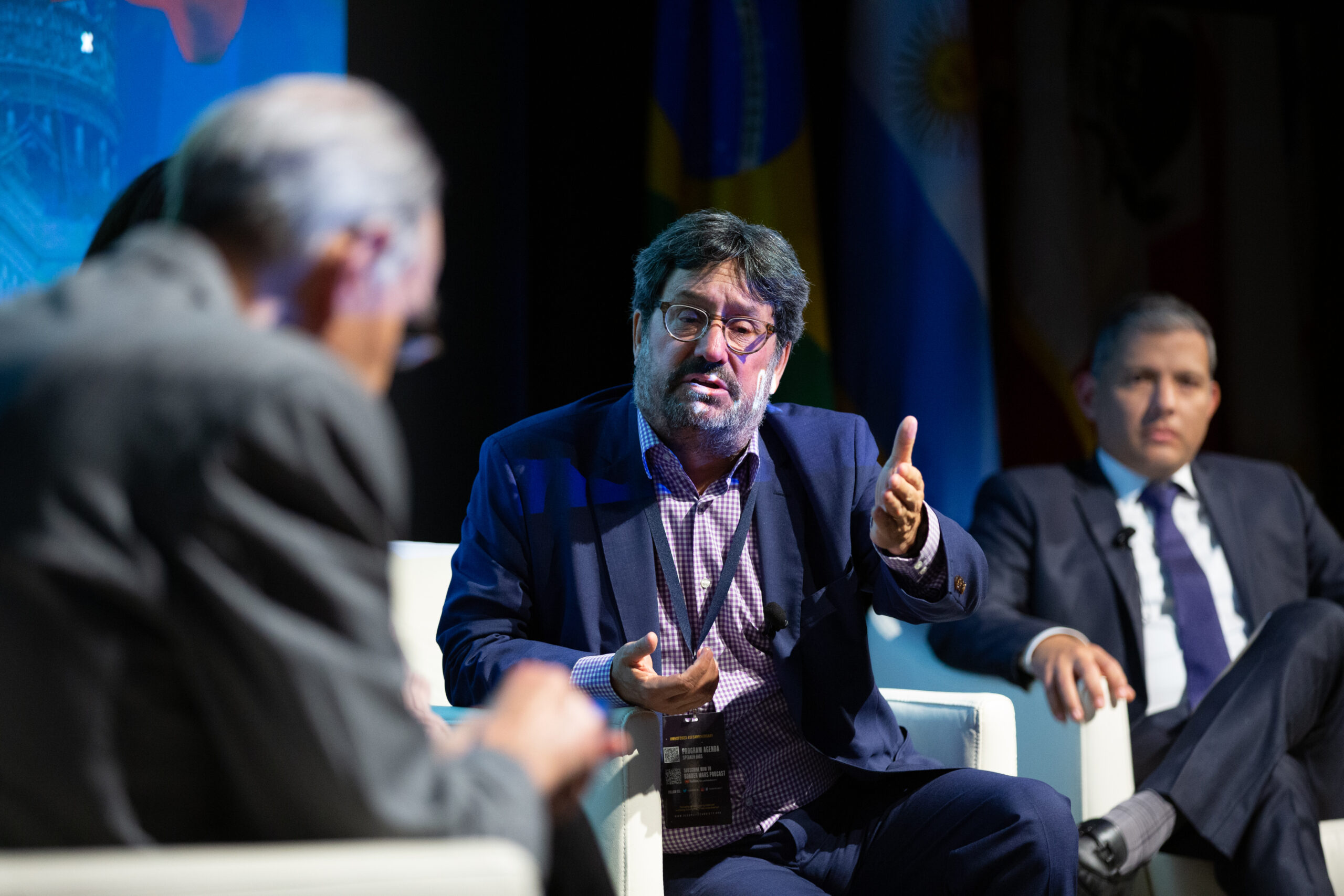 John Batchelor shifted the attention to the Colombia-Venezuela border and asked if Caracas presents a threat to the people of Colombia. Ambassador Francisco Santos explained how Venezuela has become "the Somalia" of Latin America where criminals and terrorists reign and have overtaken the border.
He further elaborated on how Caracas and Moscow have developed close relations that have extended cyber-espionage and other subversive actions to Bogota. Later, Senator Maria Fernanda Cabal highlighted how Russian bots were used to amplify social media narratives in favor of Gustavo Petro during the Colombian presidential election in 2022, as revealed by the recent Twitter files reported by Matt Tahibi.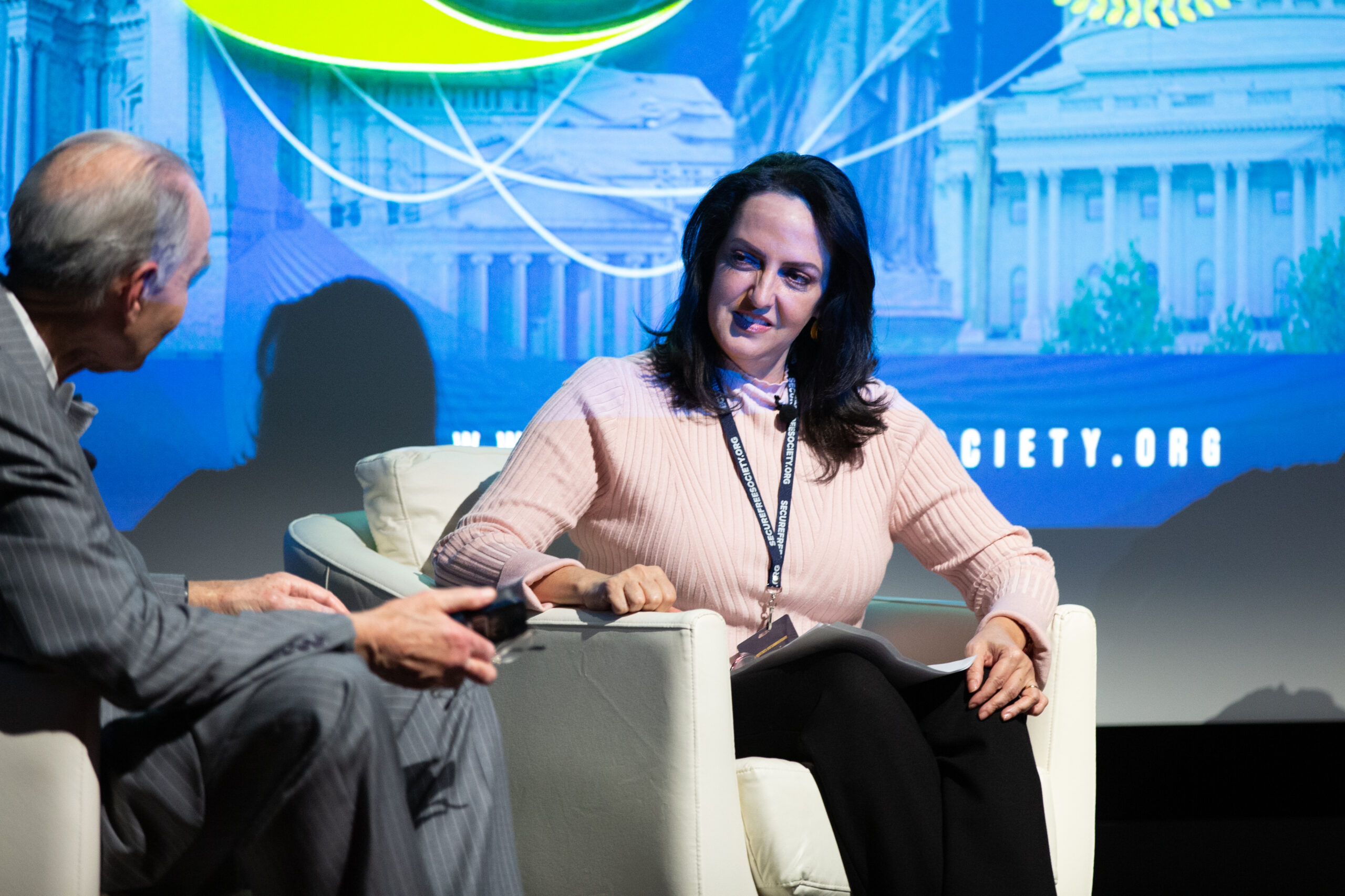 The conversation shifted to talk about regional authoritarian trends and the democratic backslide in the region. Senator Cabal pointed to Santiago, Chile as the first sign that regional and extra-regional coordination was taking place to weaken democracies and strengthen radical leftist leaders in the region.
Ambassador Santos agreed and stated that "there is no coincidence, it has been planned. The two countries [in Latin America] that were the most stable, and had the most economic success, all of a sudden are in the hands of radical leftists … after some protests." From Chile to Colombia to Peru, there is a clear pattern of how social media manipulation is used to exacerbate local grievances to steer otherwise peaceful protests into chaos and disorder.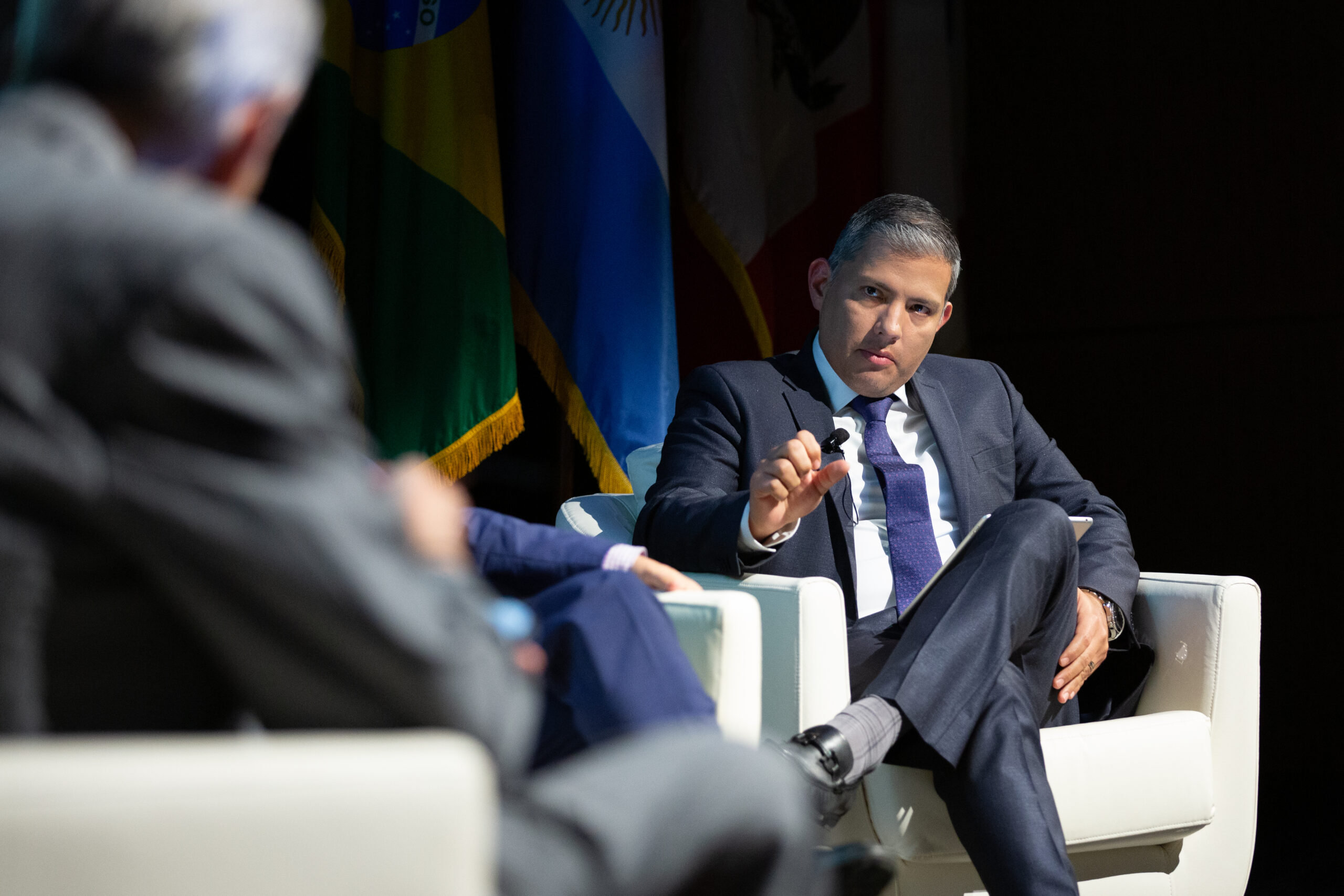 Carlos Augusto Chacón added that one of the reasons that democracies are in decline in Latin America is that they have lost the narrative battle. Using trumped up labels, such as "Castro-Chavismo," many legislators in Colombia shifted away from the concerns of its voters, which led to the rise of Gustavo Petro. Meanwhile, Amb. Santos pointed out that Russia is more active in Latin America today than during the Cold War with the Soviet Union with the sole intention of disrupting the U.S. in its "own backyard."
The U.S. absence in Latin America is felt by the region's leaders and reflected by the rise of China. Senator Maria Fernanda Cabal made the point that China's economic activities in Latin America have a hidden purpose of gaining influence and steering the region away from democracy. Amb. Francisco Santos stated that Colombia is ready to resist if President Petro tries to change the constitution or dismantle democratic institutions, while Carlos Chacón pointed out that if Gustavo Petro's political coalition wins Colombia's regional elections in October this year, then the country and region could face upheaval.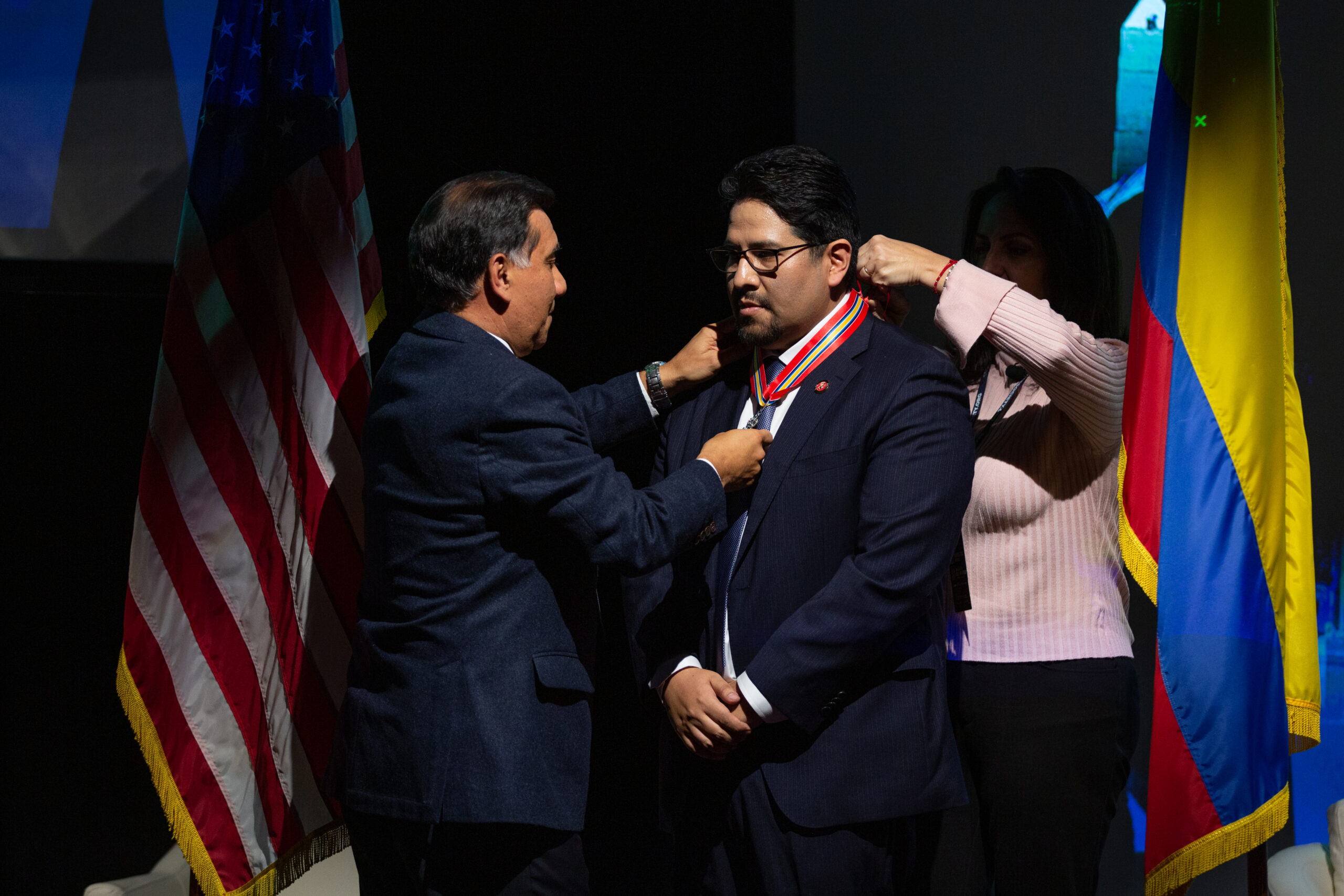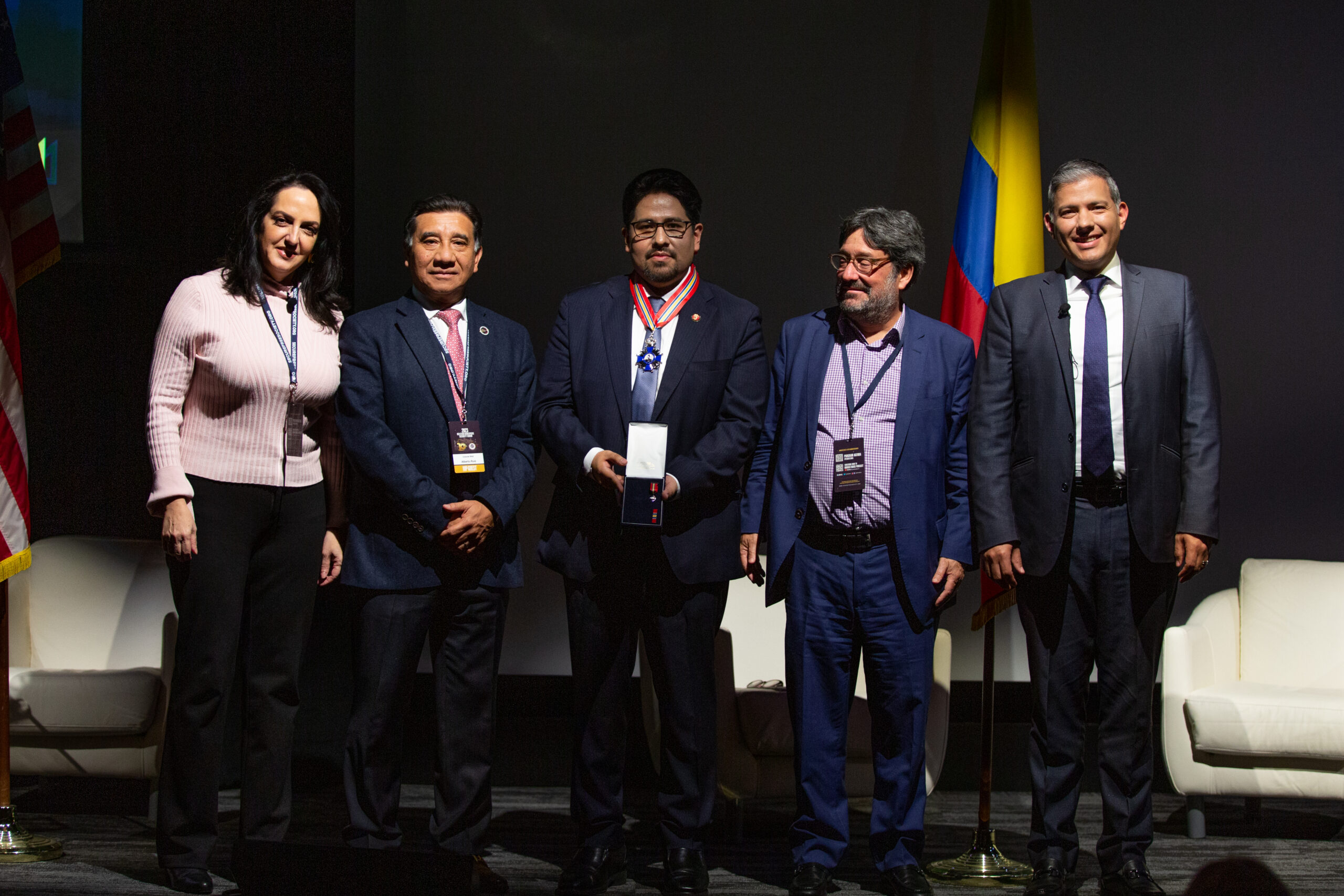 Before the second panel, John Gizzi made a special announcement and read a citation from the Reserves of the Colombian Armed Forces who awarded an Order of Merit Medal "General Pedro Fortoul" to Joseph M. Humire for meritorious service in advancing peace, democracy, and freedom.
The Medal was conferred to Mr. Humire by the retired military officer from the Colombian Army, Colonel (ret.) Jesus Alberto Ruiz Mora. To see the medal ceremony and read the citation click here.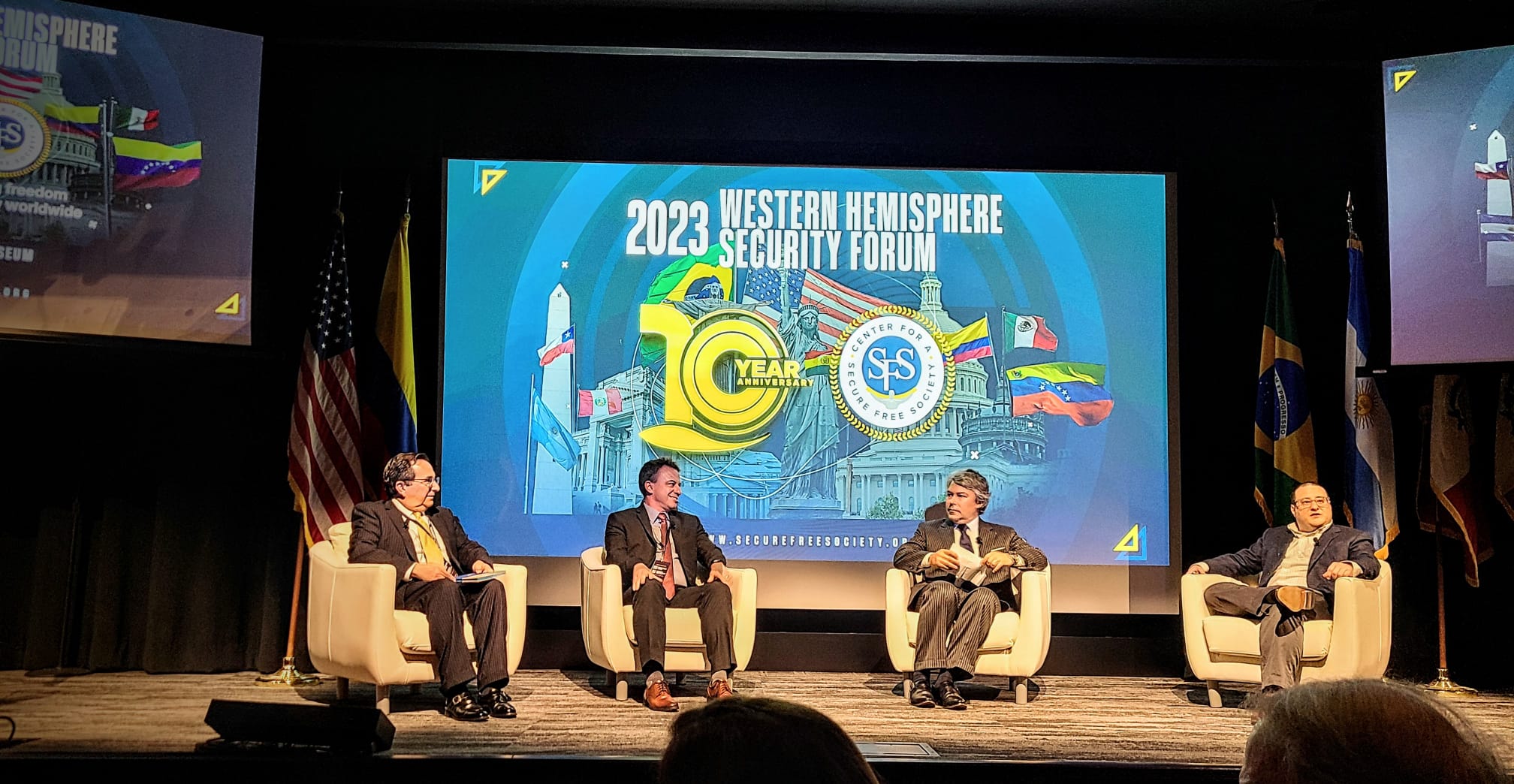 The second panel discussion began with veteran national security journalist, Adam Kredo of The Washington Free Beacon asking the panelists to react to recent remarks from an Iranian Naval commander declaring that Iran will station warships on the Panama Canal this year. Mr. Kredo reported on this in a related article published prior to the Forum.
Former Lt. General and Chief of Staff of the Chilean Army, Dr. John Griffiths, responded by providing breaking news at the Forum in reporting that two Iranian warships, IRIS Makran and the IRIS Dena, were authorized to berth at a naval port in Rio de Janeiro, Brazil.
News that has since been confirmed by the Brazilian Navy and U.S. State Department. Dr. Griffiths described this move as an escalation by Iran in Latin America and part of a shift from Great Power Competition to Great Power Confrontation, as Iran potentially increases its military role in Latin America in lieu of Russia's focus on its war in Ukraine.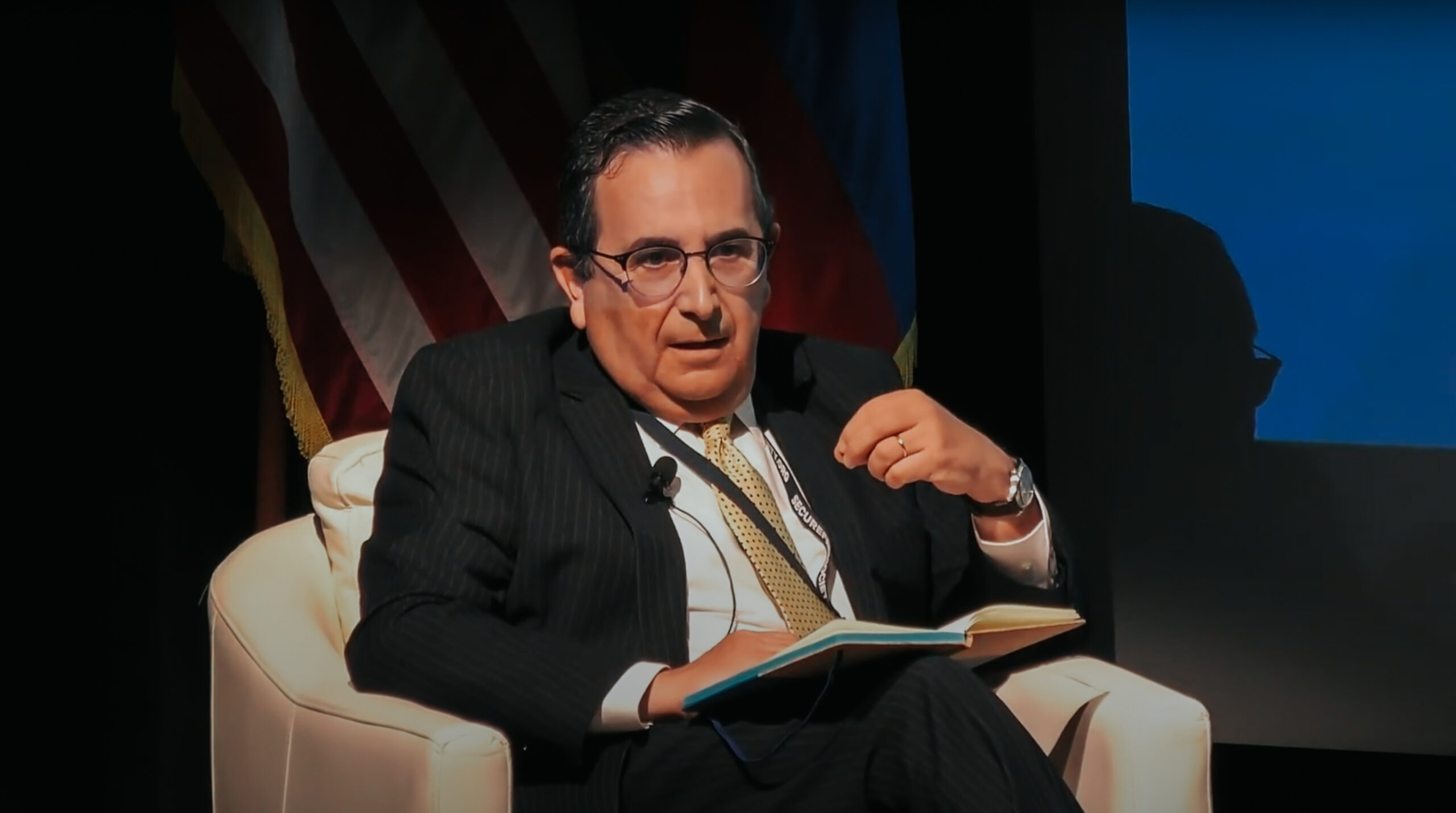 The conversation then shifted to discuss Iran's chief proxy, Hezbollah, and its role in transnational organized crime in Latin America. The former president of Argentina's financial intelligence unit and current managing director of K2 Integrity, Mariano Federici, pointed out that Hezbollah is historically involved in organized crime in the region to generate resources for its terrorism and armed aggressions in the Middle East.
He emphasized the importance of focusing on the terror-finance aspect of Hezbollah's activities and pointed out that Argentina's designation of Hezbollah as a foreign terrorist organization in 2019 was a major advancement in fighting the crime-terror convergence worldwide. Many countries; however, did not follow-up on this momentum, namely Brazil.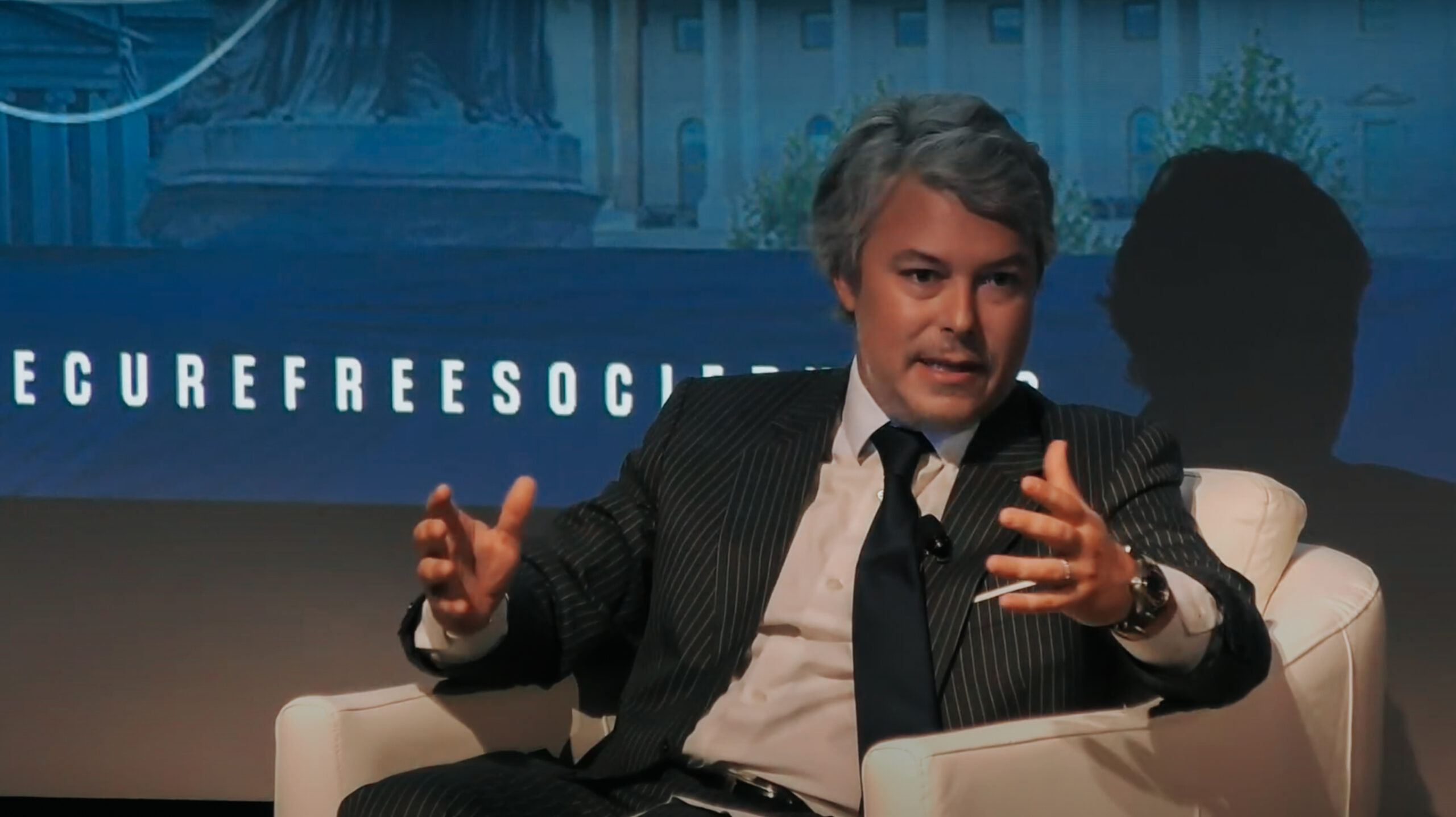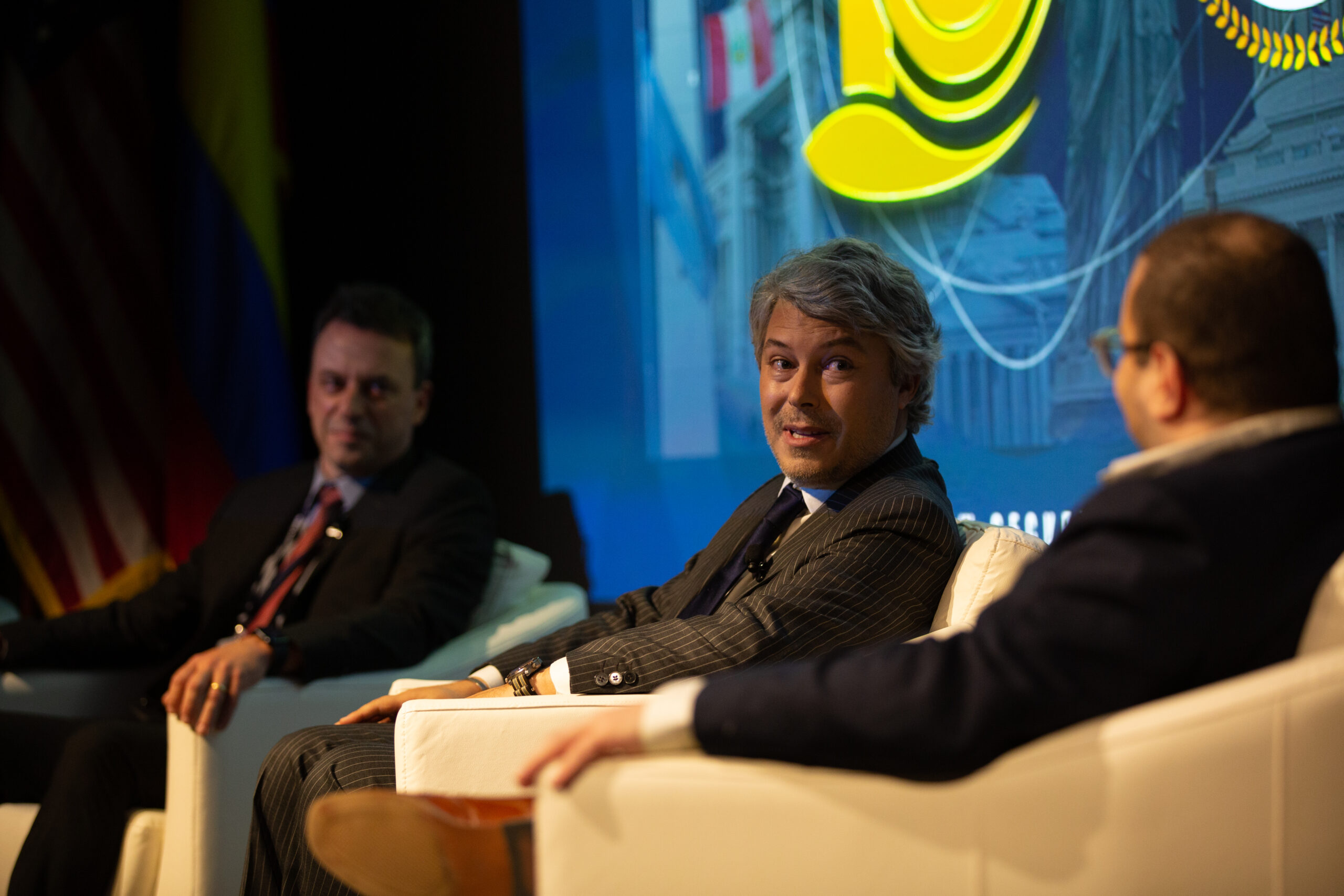 Dr. Christian Vianna de Azevedo, a special agent in Brazil's Federal Police and Undersecretary of Justice and Public Security for Minas Gerais state, explained that in Latin America many countries minimize the threat of terrorism because there haven't been actual attacks in the region from foreign terrorist organizations since the 1990s.
Dr. de Azevedo explained that this approach is wrong because it doesn't take into account the "terrorism cycle" that includes recruitment, financing, communications, etc. that often precedes terrorist actions that can take place years later in their countries or in other parts of the world.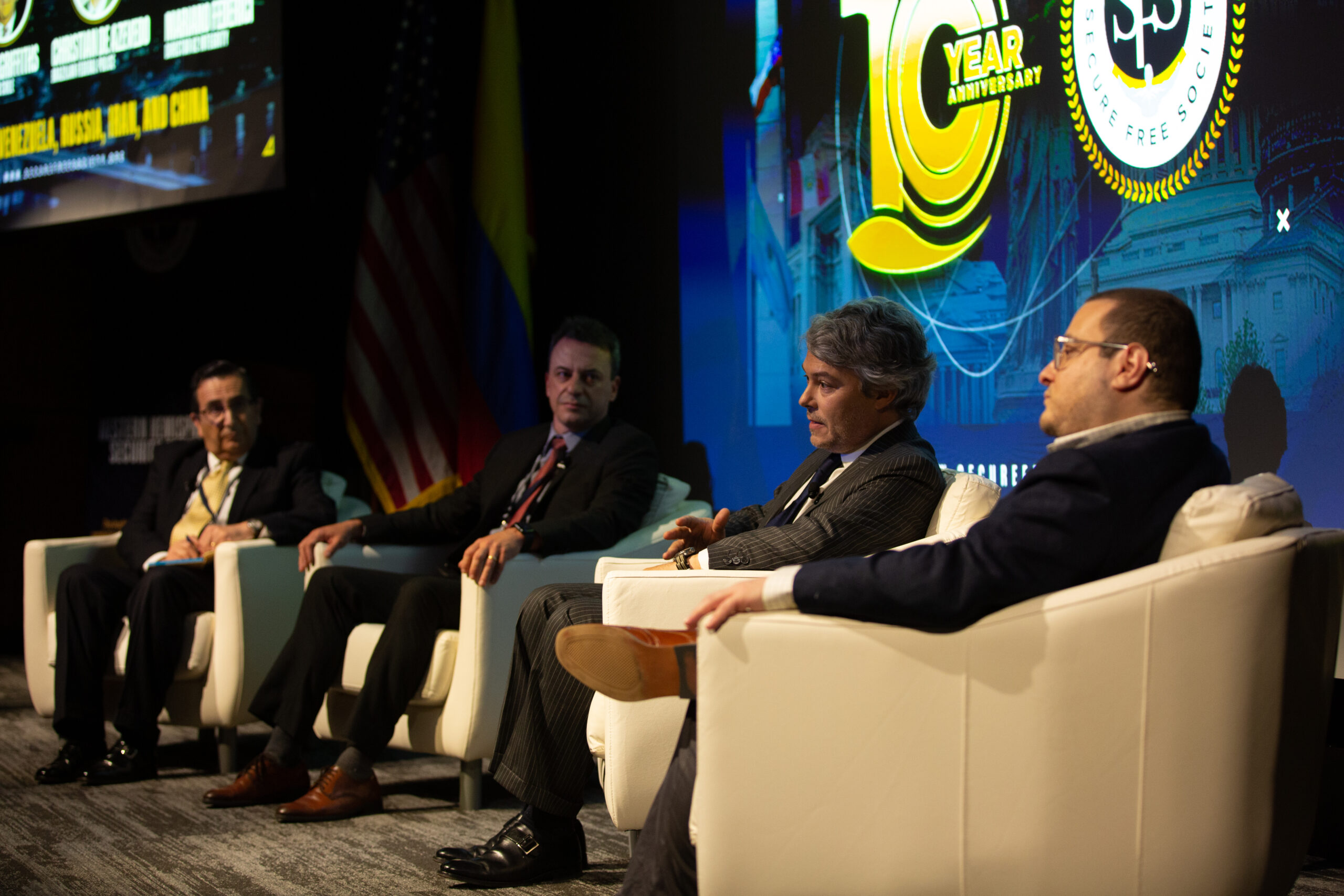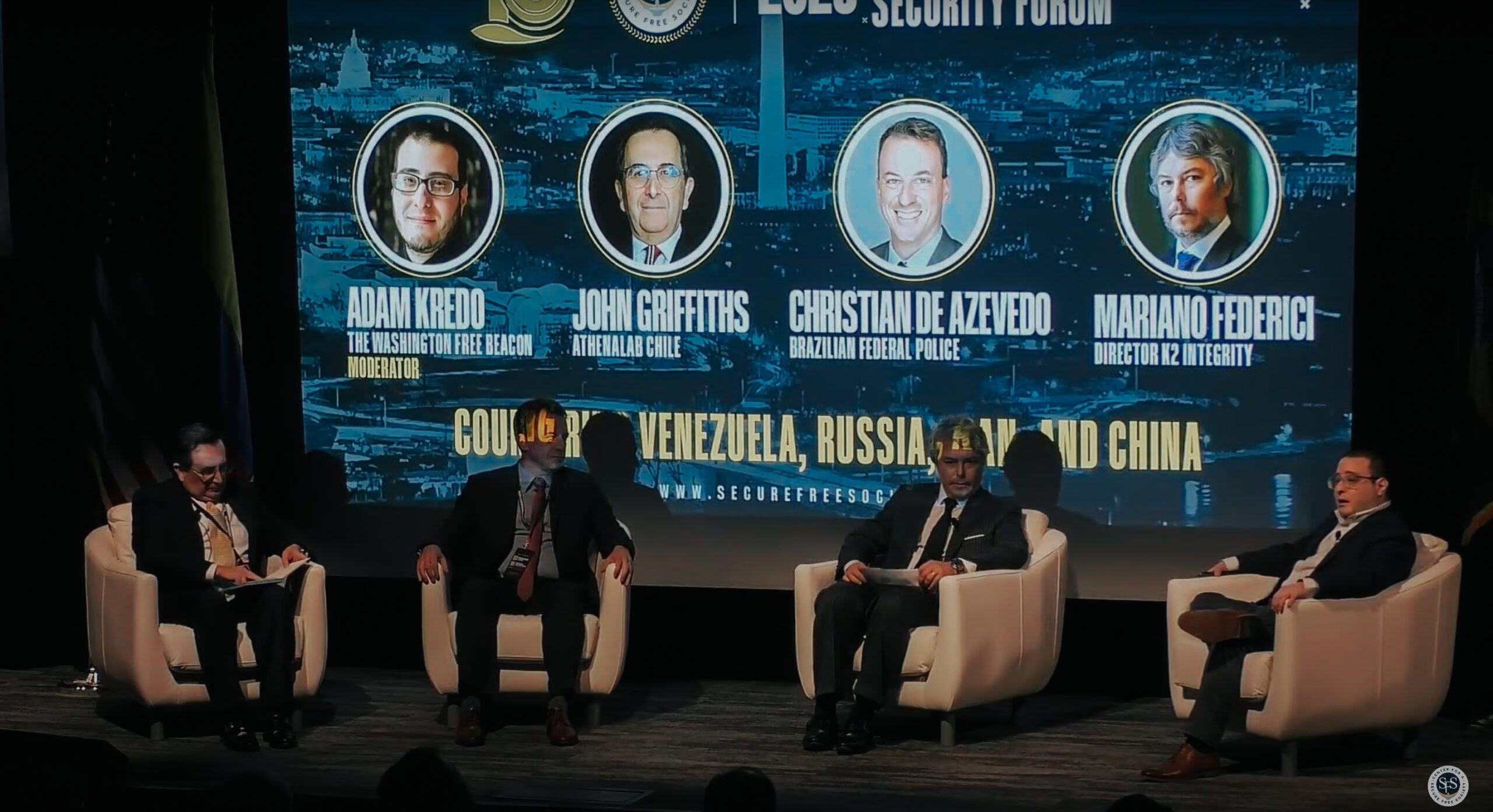 Adam Kredo then shifted to focus on China's advancements in Latin America. John Griffiths described the dual-use infrastructure that the PRC has erected in the region, to include its satellite ground station in Neuquen, Argentina, and now, a recent announcement to operationalize a port in Rio Grande, Brazil. He explained the strategic use of this kind of dual-use infrastructure that has commercial and military applications.
Mariano Federici expanded on this by quoting the head of U.S. Southern Command, General Laura Richardson, who recently stated that "Chinese state-owned companies on both side of the Panama Canal can be turned quickly towards military capabilities; many of these Chinese state-owned companies have ties to the People's Liberation Army and are involved in around 40 port infrastructure projects [in the region] at this moment that combined with eleven satellite ground stations in Latin America provide China with strategic positioning in the Western Hemisphere."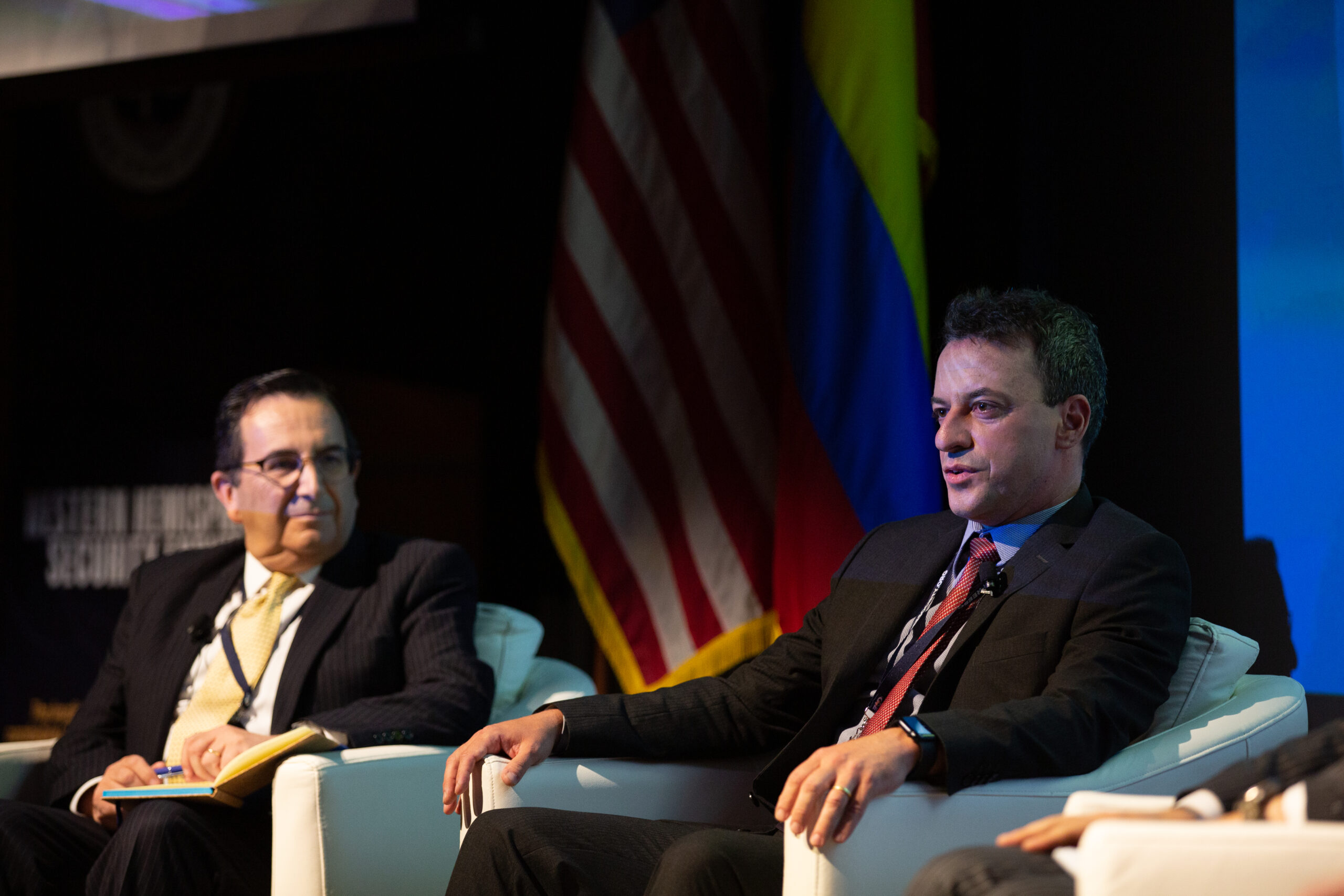 Christian Vianna de Acevedo elaborated on China's soft power approach that complements its economic and military efforts in Latin America with Confucius Institutes and academic exchanges as a way to build regional influence over a longer time horizon.
John Griffiths concluded that China's influence has manifested in approximately $450 billion in trade and $130 billion in loans to Latin America presenting a challenge to regional governments and competition to the United States whose position on External State Actors is critical because it's "a matter of sovereignty" and national security in the Western Hemisphere.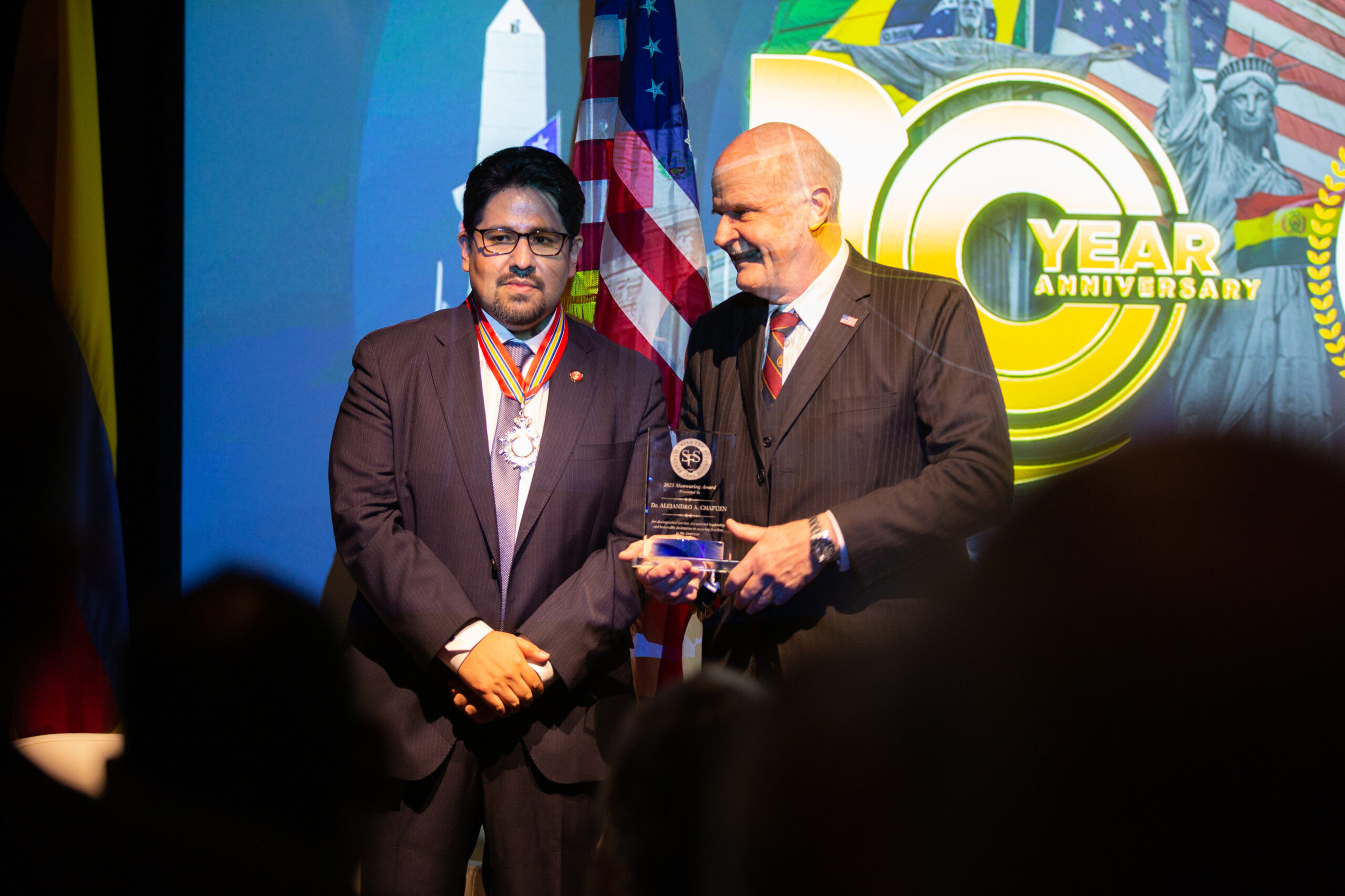 The event ended with an award ceremony for Alejandro A. Chafuen, PhD, SFS founder and international managing director of the Acton Institute, who was presented the 2023 Manwaring National Security Award for Distinguished Service in Advancing Freedom in the Americas.
Dr. Chafuen joins former Congresswoman Ileana Ros-Lehtinen and Ambassador Curtin Winsor, Jr. as a recipient of the prestigious Manwaring Award presented by the Center for a Secure Free Society on the evening of its 10th anniversary. To see the award ceremony and read the acceptance speech by Alex Chafuen click here.
---