2022 Manwaring Award Reception
Washington, D.C. | On Tuesday, June 7, 2022, the Center for a Secure Free Society held a reception to honor Ambassador Curtin Winsor, Jr. with the Manwaring Award for Distinguished Service in Securing Freedom in the Americas.
Executive Director Joseph Humire opened the event with SFS Board Chairman Mark Walker and Anita Winsor, Trustee of the William H. Donner Foundation and Amb. Winsor's daughter.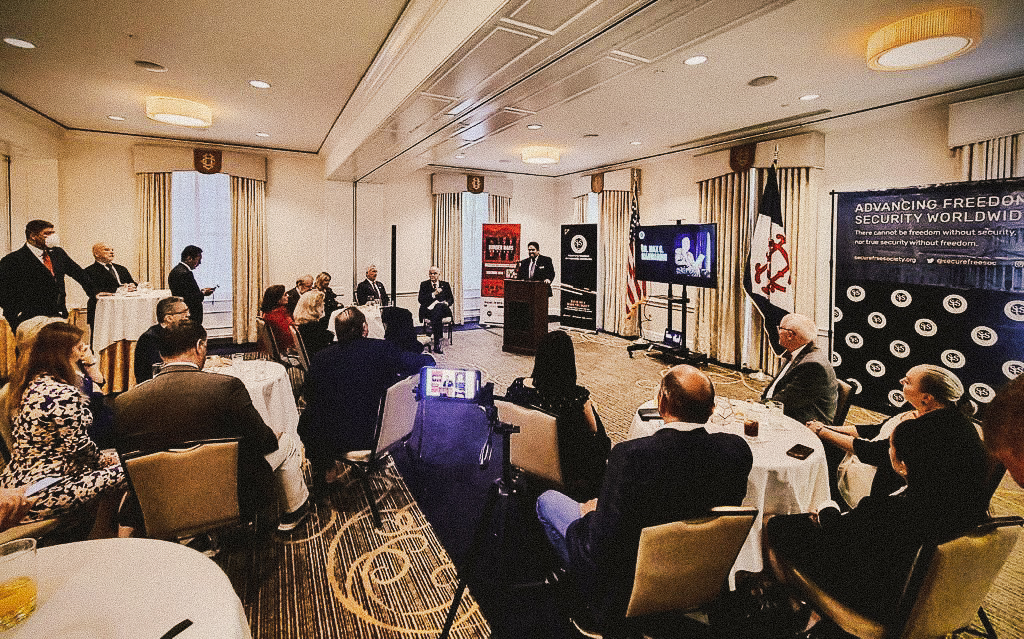 The Manwaring Award is a distinguished honor that the Center has awarded only once before in 2017 to Representative Ileana Ros-Lehtinen (R-FL) for outstanding public service and exceptional leadership as a member of the United States Congress for 30 years. This year's award went to Ambassador Curtin Winsor, Jr.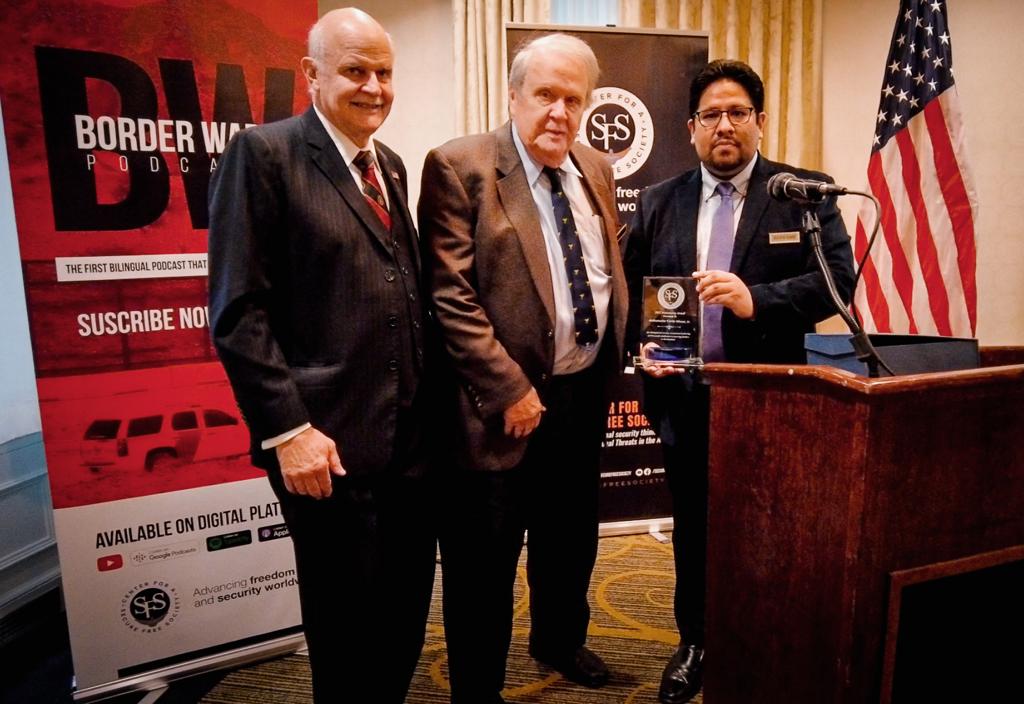 Dr. Winsor has had a lifetime of public service. Dr. Winsor became one of the early foreign policy advisors to the Presidential Campaign of Ronald Reagan in February of 1980. He was sent as Special Emissary to the Middle East by President-elect Ronald Reagan immediately following the 1980 election and he returned to serve on the Reagan Transition Teams for the Department of State (NEA and OES Bureaus) and USAID.  President Reagan asked Dr. Winsor to serve as US Ambassador to Costa Rica from 1983 to 1985. His mission was to assist the reform of Costa Rica's then overly static economic structure and to help the country to resist problems arising from the neighboring Communist Sandinista regime in Nicaragua. Amb. Winsor later served as Senior Consultant on Central America to the Under Secretary of Defense for Policy from 1985 to 1987.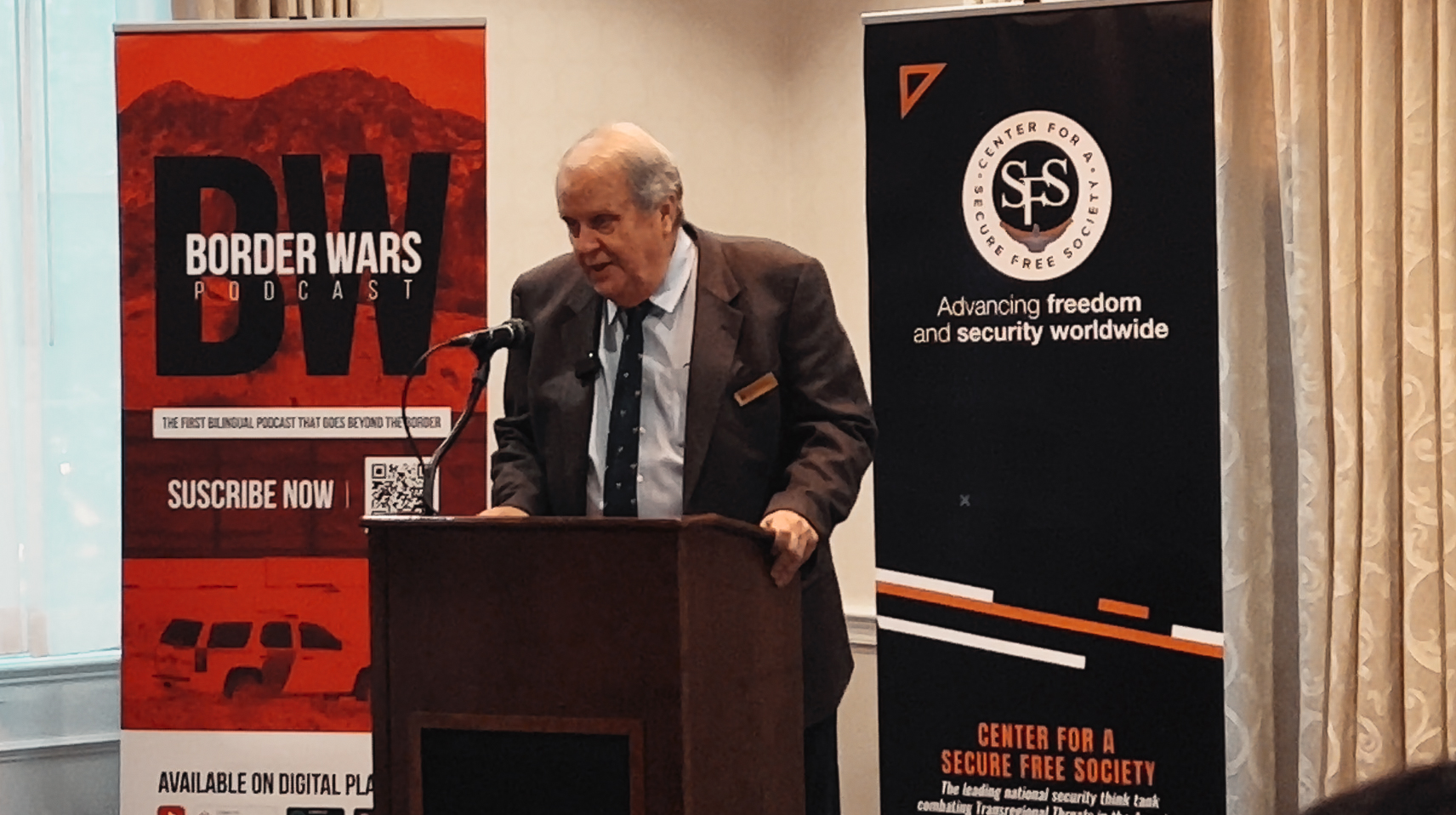 Amb. Winsor also serves on the boards of several foundations, including, the William H. Donner Foundation of New York (as President in 2003); and the Donner Canadian Foundation of Toronto. Amb. Winsor has been instrumental in supporting the Center for a Secure Free Society (SFS) since its origin and has participated in many SFS events, notably the Future of North America program in Canada and a 2012 policy roundtable on the 10th anniversary of the Iraq war. Since then, Amb. Winsor has worked closely with SFS founder Dr. Alejandro Chafuen as a trustee of the International Freedom Educational Foundation (IFEF).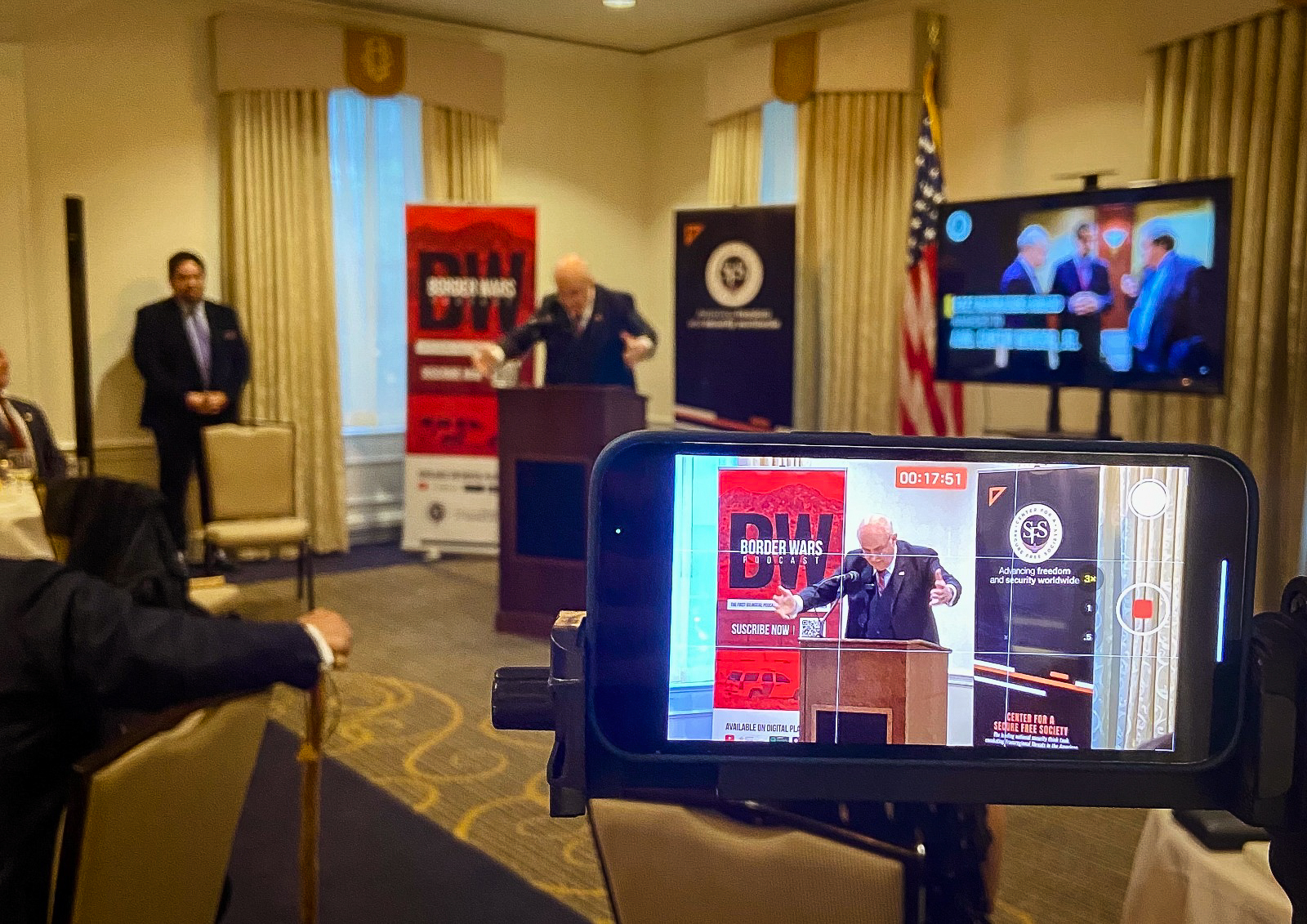 Dr. Alejandro Chafuen, International Managing Director at Acton Institute and founder of SFS, as well as a long-time friend of Amb. Winsor, presented the Manwaring Award at the University Club and below are his remarks:
I first met Curtin at a dinner during the first large meeting of the Philanthropy Roundtable, I believe at the Broadmoor, almost three decades ago.

A few years later our common love for a free society brought us together. Many things go into building a free society and as we can't give what we do not have, it all starts with "building" ourselves and our families.

Curt started well on both fronts. His doctoral dissertation was on the national security doctrine in Argentina, my native country, and its implications. I lived through some of the effects of that doctrine, so we both knew that a national security doctrine that neglects basic truths of economics is self-defeating. When we first met, my major concern was how to protect and expand the free economy. I was neglecting national security.

The iron curtain was brought down in 1989. China was reforming. Some of us did not see the implications of the U.S. response to Saddam Hussein's invasion of Kuwait nor focus enough on the first attempt to bring down the twin towers in February of 1993. But things changed after September 11, 2001.

Curt and I were on one of the boards of the Prague Security Studies Institute and we realized that we needed similar efforts around the globe. Then came Joseph, and then SFS. Curt had a distinguished career in public service, both in senior Congressional staff and in diplomacy. Our Costa Rican and Central American friends still remember his contributions in many fields, not just security. Curtin always knew that freedom is not free, each generation has to work to preserve it and, in many countries of the world, to reconquer it.

Given the many rich facets of his life, he taught me and many of us, how the real world works. He can still beat us all at Scrabble. Not only did I learn from him, but from his many friends and brothers he introduced to me, from former KGB and Russian military intelligence, to Iranian dissidents, to anti-terrorist officials in the Philippines and health workers in Africa. The most memorable was when he invited me to a small lunch with Benazir Bhutto, one of the two or three meetings which impressed me the most during my life. She more or less predicted that the Pakistani military were protecting Bin Laden.

And this takes us to the award he is about to receive. It is named after Max Manwaring, who never neglected national security and approached his studies and teaching with dedication and a thoroughness that continues to help nations around the world. We have both been blessed with supporting wives, especially in the battle for freedom, and our wives were friends.

When I asked Melanie, what is the first word that comes to mind when she hears "Curt Winsor," without hesitation she answered "kindness." Kind to all, no matter our accents, skin color, or upbringing. It comes natural for him to blend his blue blood with the red blood of his heart.

Alejandro Chafuen, PhD

University Club, Washington, D.C.

June 2022